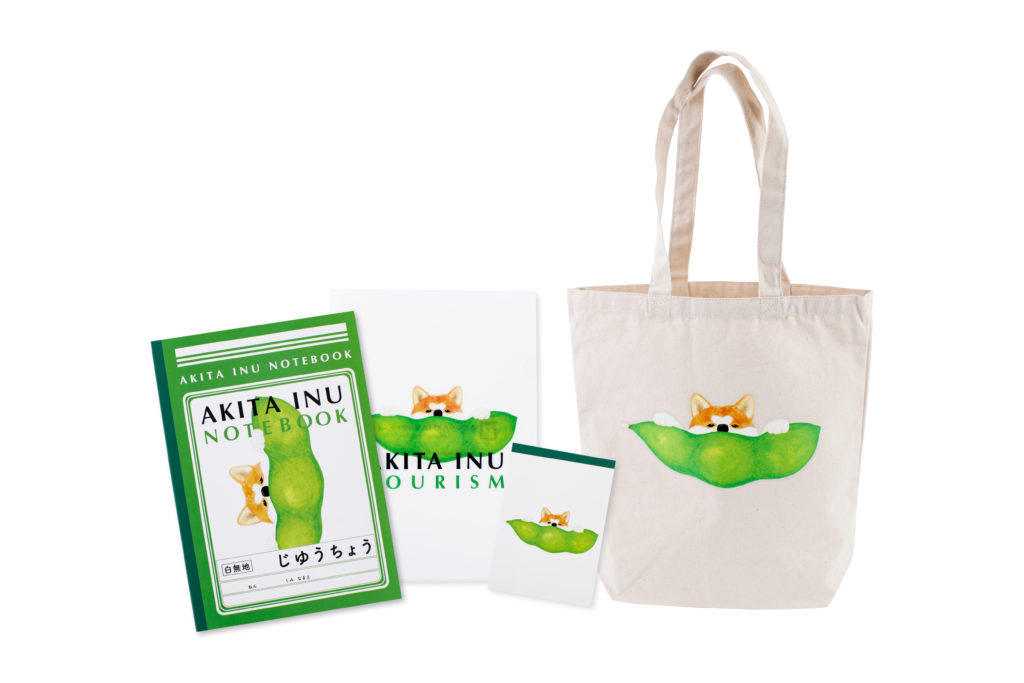 Look! A red-haired Akita dog is peeking its head out from behind an edamame! Akita Inu Tourism of Destination Management Organizations (DMO) produces a set of items adorned with cute Akita dog illustrations. Four municipalities, including Odate City, organize the DMO.
The set consists of 4 items: a tote bag, a memo pad, a transparent file, and a notebook. The product set is named "Kodawari-Akita-Mofumofu-Set" and is available for purchase at their official website.
DMO is working on developing an array of specialty products using locally produced edamame. It has commercialized unique snacks, soft-serve ice cream, and craft beer using edamame. Of the four items included in the set, the notebooks have pieces of information about Akita dogs. A DMO employee with small children proposed the idea, saying, "I thought it would interest children."

The four goods are not sold separately but are available as a set. The price is 3,000 yen (excluding tax).