Hachiko, the loyal dog who waited at Shibuya Station for his owner to return, finally reunites with Dr. Ueno Eizaburo in a retelling of the classic story. A staff member at Nanakamado, a store located in the Chokaisan Wooden Toy Museum in Yurihonjo City, designed wooden pieces reimagining a reunion of Hachiko and his master.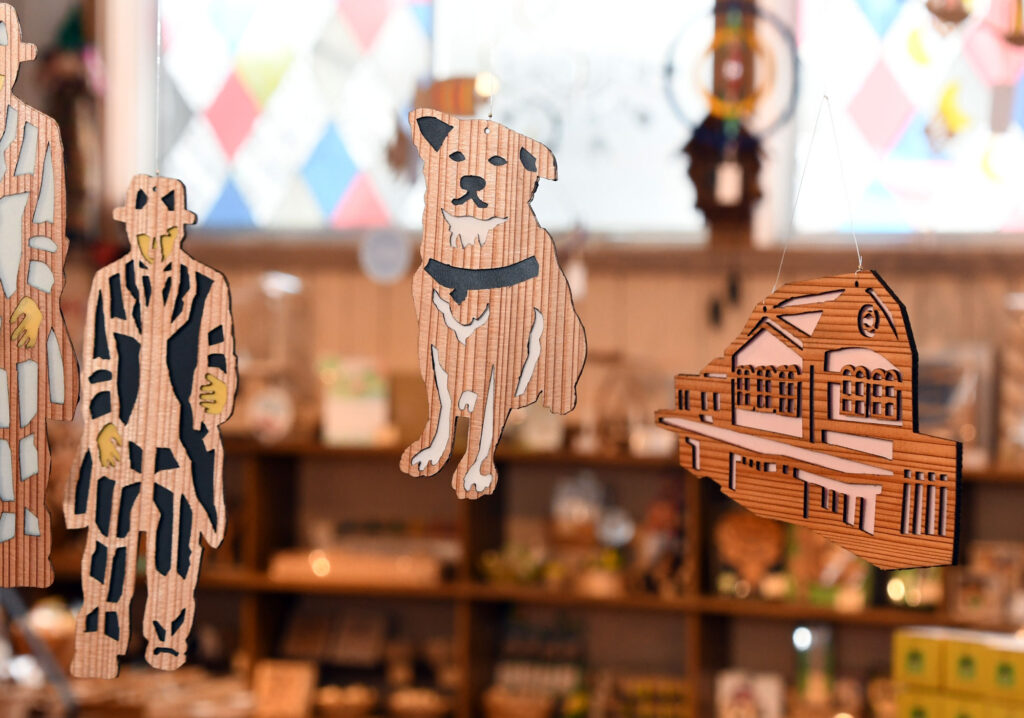 The wooden recreation is hand-carved by a store clerk from Akita cedar. Hachiko, Dr. Ueno, and Shibuya Station are suspended separately by strings, with Hachiko and Dr. Ueno facing each other. On the right side of Hachiko is Shibuya Station. The three pieces are hanging side by side while swaying in the wind.
The overall price of this item is 6,600 yen. The Hachiko and Dr. Ueno set is 3,960 yen. One store representative commented, "This can become a small companion while relaxing at home." In addition, it is also available in the Akita dog-themed store Hachifull in Shibuya, Tokyo.