The project commemorating the 100th anniversary of Hachiko's birth started on August 8. The executive project committee, consisting of Odate City in Akita Prefecture, Shibuya Ward in Tokyo, and other organizations, unveiled the official logo. The logo design has the number "100" and the silhouette of Hachiko. In addition, the committee created an official website, a LINE account "Hachikun," and a Twitter account "HACHI100" and has begun sending out information.
The executive committee announced the outline of the project at Odate City Hall under the title of "Hachiko's 100th Birthday Project Kick-off Event." Mayor Fukuhara Junji stated, "We do not want to let this become only a temporary event between Odate and Shibuya. Rather, we would like to make it a good model for an exchange between the big city and the local region."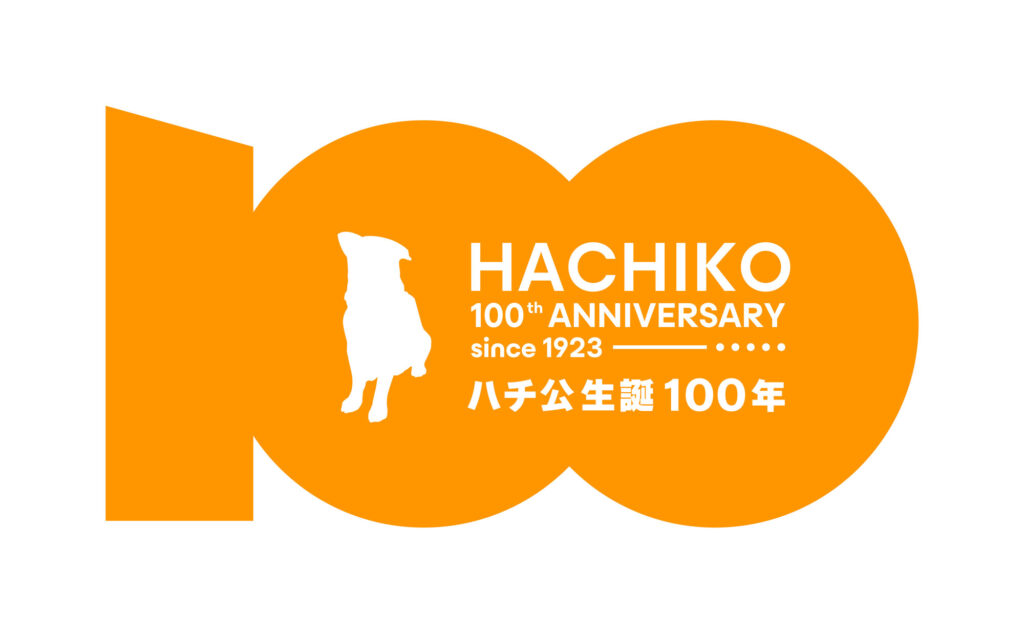 Ohashi Sho designed the official logo, a designer working mainly in Shibuya. He has worked on designing and painting the whole train car "Green Frog," which was relocated in 2020, from Hachiko Square in front of Shibuya Station to the Akita Inu no Sato, Odate city's visitor center. The official logo can be used free of charge on product packages or crowns at events, for instance, upon application to the city's Tourism Division, the executive committee secretariat.
The official website will provide information on various events, and a shopping page for goods is scheduled to open in October. Eight original goods are currently being produced, including T-shirts, pens, and bags. Plans are also in the works to issue stamp cards and coupons on the "Hachikun" LINE account.
Odate City and Shibuya Ward signed an agreement in May 2022 to promote exchanges based on Hachiko's relationship. In conjunction with Hachiko's 100th Birthday, Odate and Shibuya will hold an event next November. They will also have a pre-event for Hachiko's 99th birthday in Odate and Shibuya.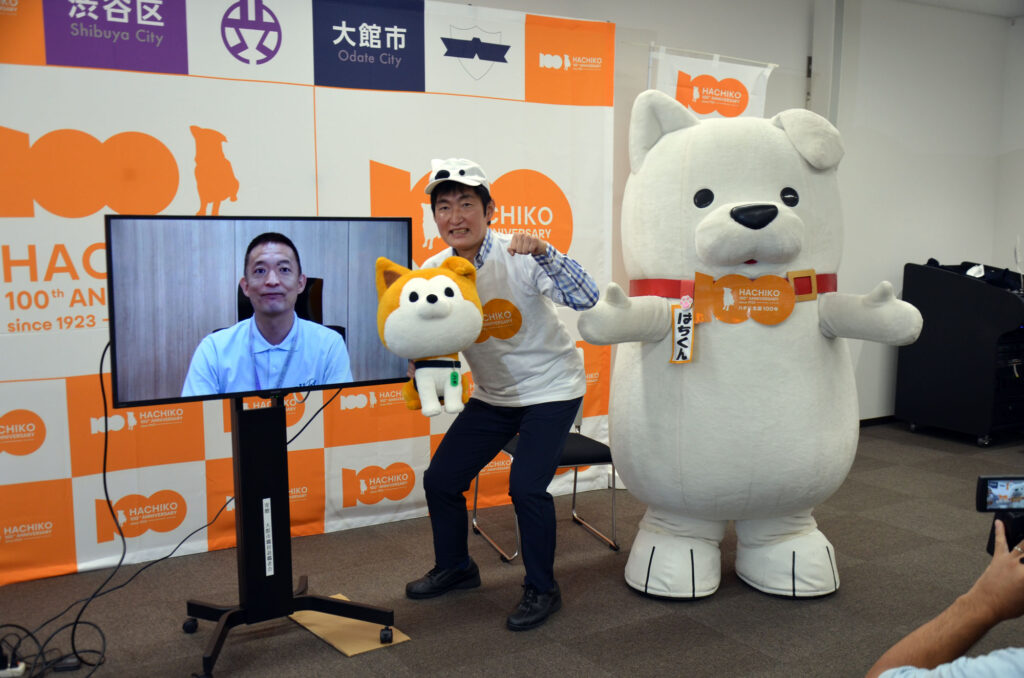 Hasebe Ken, Mayor of Shibuya Ward, sent a video letter to the kick-off event, saying, "We would like to make Hachiko's 100th Birthday an opportunity to strengthen the ties between Shibuya and Odate."
The kick-off event was held on August 8 because the number's sound is "Hachi," which means eight in Japanese. The starting time is "10:08 a.m." to represent Hachiko's 100th Birthday with the time symbolizing 100 and 8 for "Hachi." The executive committee promotes this event to enjoy the project with everyone without limiting individuals, companies, or regions.