A large monitor on a building near Shibuya Station in Tokyo, known for its statue of the loyal dog Hachiko, is currently displaying a 3D image of a giant Akita dog, startling people passing by.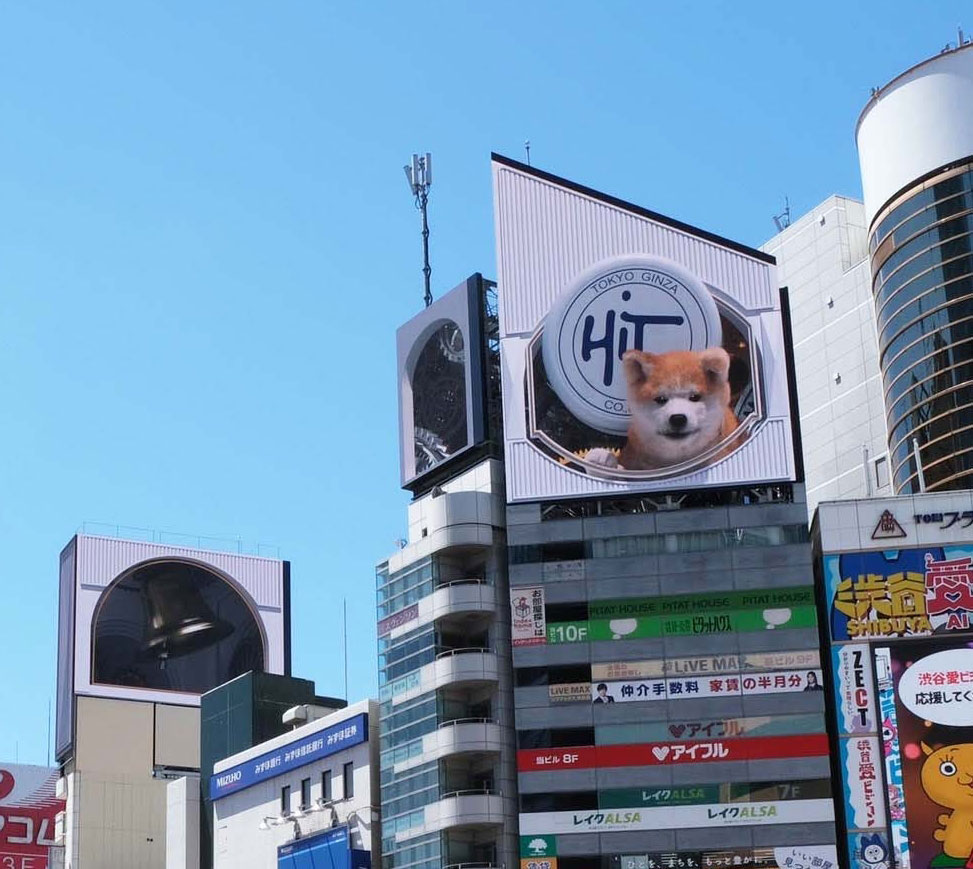 A total of eight monitors are installed on the roofs and walls of four buildings around Shibuya Crossing. Akita puppy dogs are shown in high spirits, lifting clock faces to peek out and catching flying discs as they fly by. The puppies also appear as if they are jumping to the adjacent building.
HIT Co. Ltd. (headquartered in Tokyo), a company involved in outdoor advertising, produced the advertisements. A company representative in charge of the project said, "We designed the ads to encourage people to look up and feel warm and fuzzy since many people are depressed after the Corona pandemic. We received a great response and were surprised by the power of Akita dogs."
The video will be shown for approximately 30 seconds from 7:00 a.m. to midnight, starting on the hour every hour except at 7:00 p.m. Due to some advertising reasons, the video will not air occasionally.