Yutaka Kobayashi runs the Kobayashi Sake Shop in Nagaoka City, Niigata Prefecture. He has an Akita dog named Yumi (two-year-old female), who became popular after a video of her pushing a cart was posted to social media. Mr. Kobayashi said, "I never intended to make Yumi my signature dog, but before I knew it, she had grown up to become my signature dog."
Yumi usually spends her time quietly in a walled-off space inside the store. Mr. Kobayashi said, "Some people may not like dogs, so we don't usually show her to customers."
When a customer asks, "Where is your Akita dog?" or "Can I see Yumi?," Yumi's work as a signboard dog finally begins.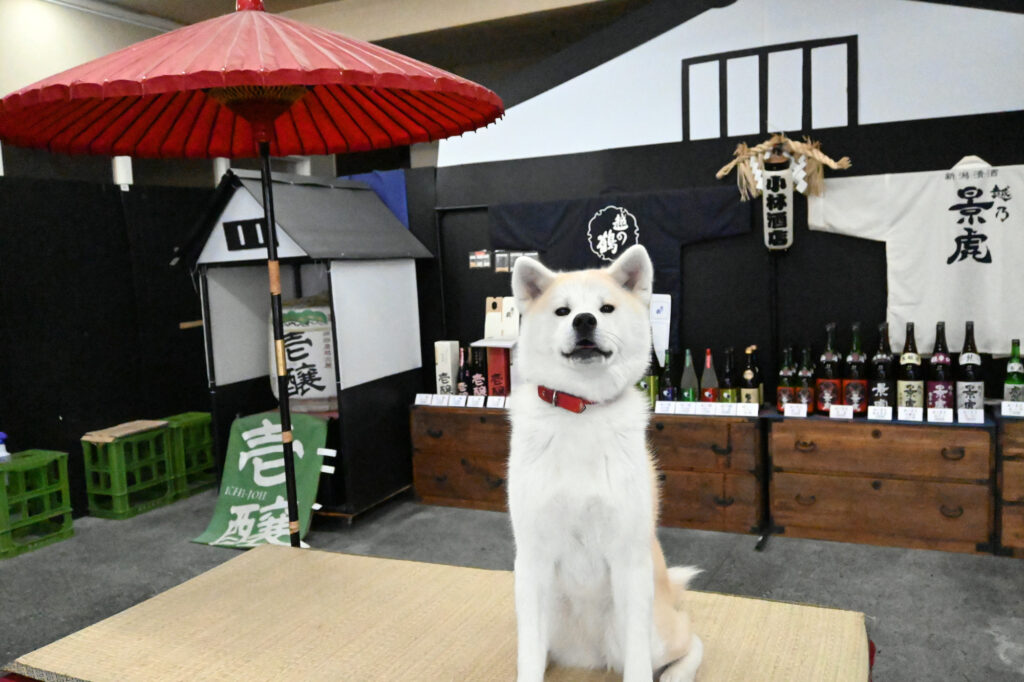 Yumi is very mild-mannered and friendly to people she meets for the first time. She does not bark much, and she immediately appears relaxed when the camera is on her.
Inside the store is a corner resembling a tea ceremony venue, with tatami mats laid out and a large umbrella propped up. Many customers like to take pictures of Yumi on the tatami, making it a popular spot for photos to post on social media.
"Akita dogs are large and have a powerful bite, so we trained Yumi well so that she would not hurt or harm our customers. The reason she grew up so unafraid of people is that so many customers loved her," explained Mr. Kobayashi.
Mr. Kobayashi also reminds children who visit the store, "Only Yumi is allowed to be touched freely like this. Never touch other Akita dogs without permission."
Mr. Kobayashi is the third-generation owner of the store, which has been in business since 1935. His father enjoyed hunting and owned large dogs, such as a German Pointer and an English Setter, but Mr. Kobayashi had never thought of owning a dog.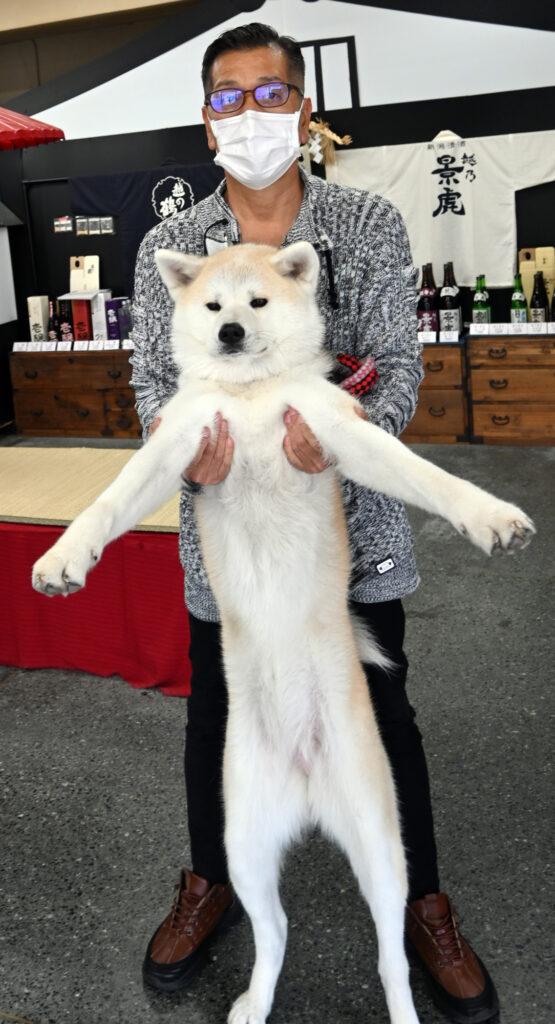 In the summer of 2020, Mr. Kobayashi received a request to adopt an Akita puppy through a regular customer from his father's generation.
Mr. Kobayashi recalled, "I saw the puppy and thought it was cute, and I honestly couldn't say no, so I decided to keep her. The name 'Yumi' came to mind, and I just liked the sound of the name, so it has no deep meaning."
Yumi's popularity exploded when a Twitter video captured her pushing a cart through the store. The puppy seemed to be working hard to help at the store, and the response was tremendous. The video has been viewed more than 500,000 times, and interview requests have poured in from TV stations and other media. Akita dog fans visited the store from all over Japan, and on her birthday, Yumi received many letters and gifts from her fans.
Mr. Kobayashi regularly uploads pictures of Yumi's various expressions on social media. Kobayashi's sense of humor, such as when he accompanies Yumi, who is carrying a karakusa-arabesque-patterned furoshiki wrapping cloth on her back to deliver sake, is one of many reasons why she has won the hearts of Akita dog fans.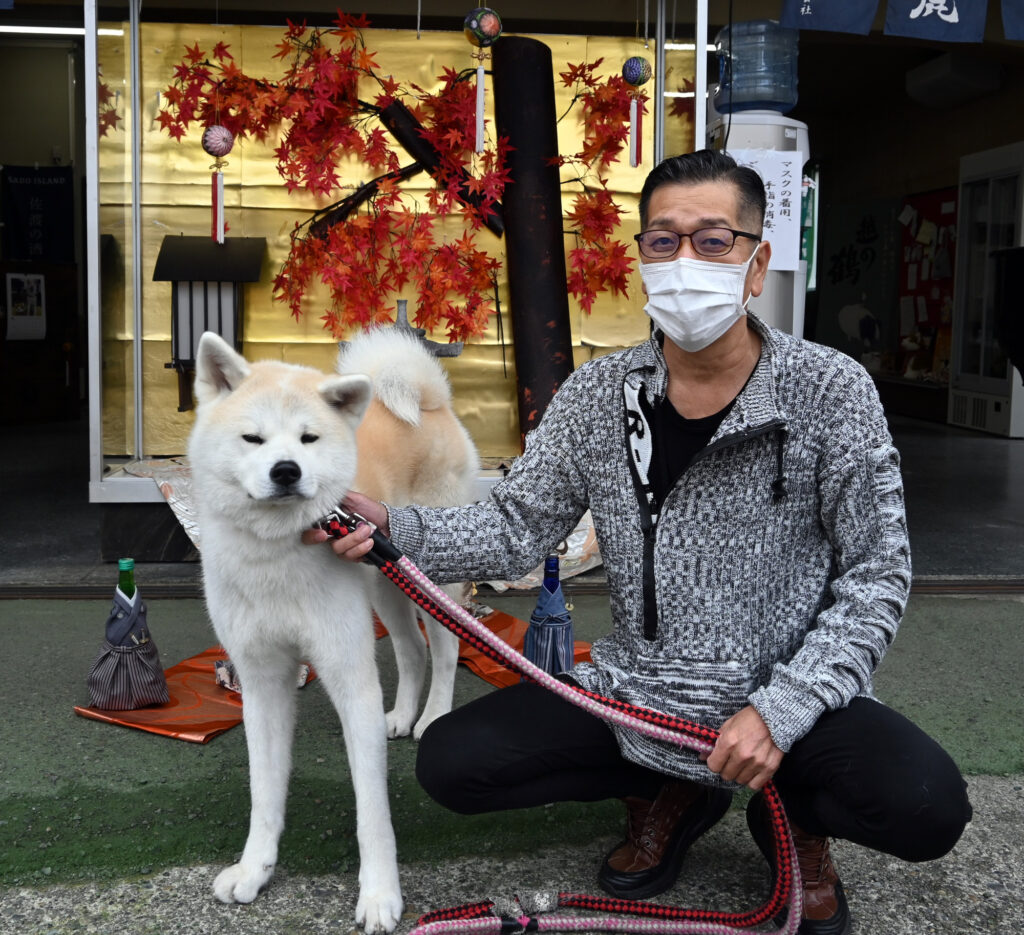 Mr. Kobayashi himself said, "I am happy that people love Yumi, but to be honest, I'm not quite sure why so many people come from so far away to see an Akita dog."
When asked what he would like to do with Yumi as the store's signature dog, Mr. Kobayashi replied clearly, "Nothing in particular. I just want her to be healthy and happy."
Under the care of Mr. Kobayashi, Yumi will continue to live out her days peacefully on her own accord.