Akita dog keychains made of cowhide leather by "Leatherworks ROVER" in Asahikawa-minamimachi, Akita City, have been well received by Akita dog fans in and outside of Akita Prefecture for their rich coloring and cute expressions.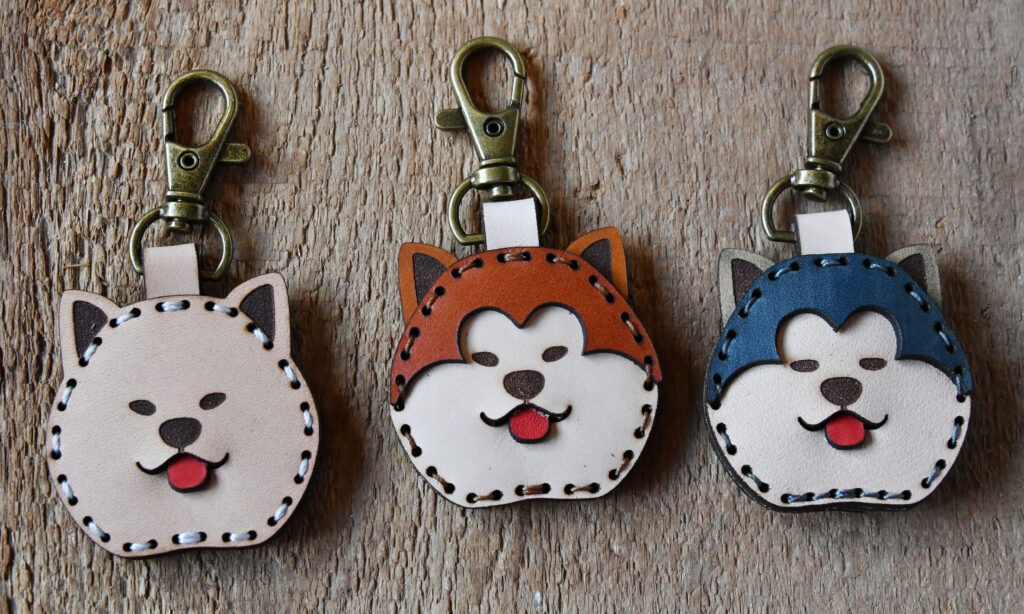 Following the popularity of the store's Namahagekeychain, the owner, Mr. Masato Sugawara, created a unique product to Akita about two years ago. While consulting a friend who owns an Akita dog, Mr. Sugawara completed the keychain in about three months.
One keychain costs 1,800 yen (tax included). Three colors are available: red fur, white fur, and brindle fur. You can choose between eyes with a sleepy and relaxed expression or eyes with a sharp expression. Customers can also try making one at the store for 1,300 yen. A portion of the proceeds will be donated to "One for Akita," a general incorporated association that works to protect Akita dogs.
Mr. Sugawara said, "I want people to put them on their belongings and cherish them like a real pet dog. I hope people will enjoy the change in the color of the leather."
Leatherworks ROVER's hours are 12:00 pm – 6:00 pm and are closed Mondays and the 2nd and 4th Tuesdays. Products are also available online. For inquiries, please get in touch with the store at 018-827-4614.