Tokyo's Shibuya Ward, known for its connection with Hachiko, the loyal Akita dog born in Odate City, Akita Prefecture, is operating its own smartphone payment app called "Hachi-Pay." The app has been well received for its cute barking sound when paying bills and its service that awards points equivalent to 8% of the amount spent.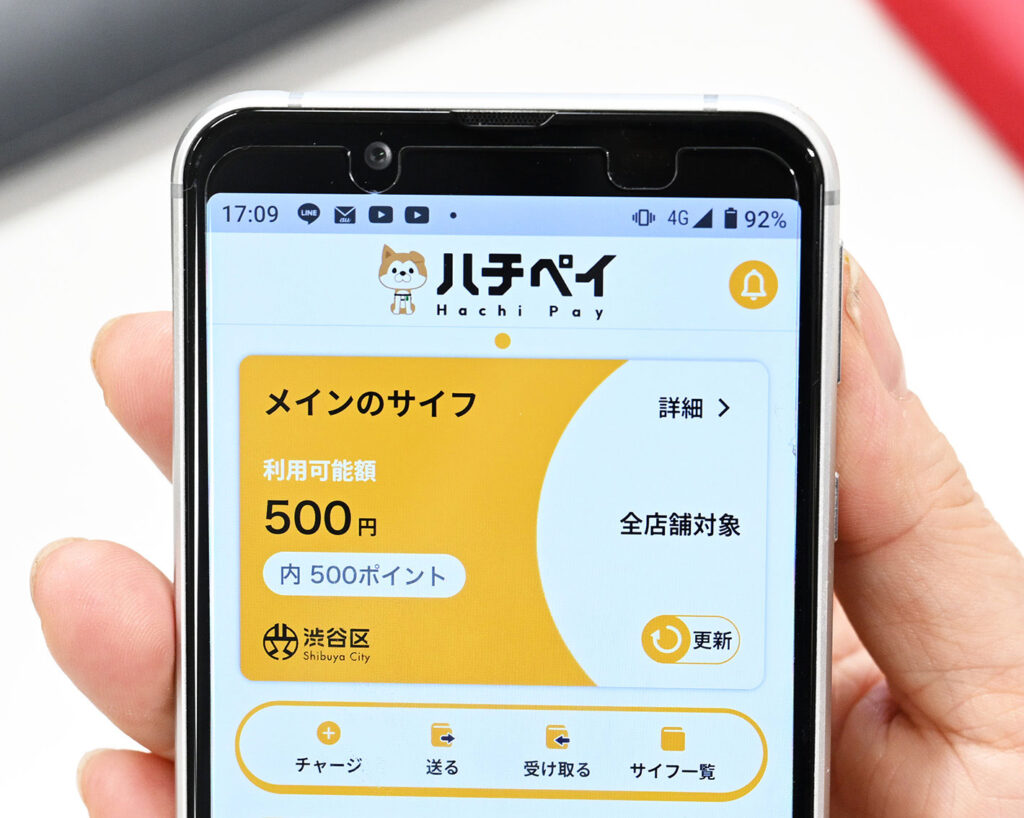 The program began operating in November 2022 to support local merchants hurt by the coronavirus pandemic. Currently, about 2,500 stores in the ward are members. The service is open to everyone, not just Shibuya Ward residents, and the number of registered users has exceeded 70,000. Users can also receive Hachi-Pay points as a reward for a Hometown Tax Donation Program.
In 2020 and 2021, Shibuya Ward conducted a campaign using a ready-made smartphone payment service as an economic measure to support businesses affected by the pandemic. Still, since it was technically impossible to return the points awarded to the local community fully, the ward decided to introduce its own payment service. Hachi-Pay was chosen as an easy-to-understand name associated with Shibuya.
The 8%-point award (capped at 888 yen per transaction) is scheduled to run through the end of March, but a new campaign starting in April is being planned to promote the use of the app. A Shibuya Ward representative said, "We will continue to make improvements and make the application easier to use."