A pet cushion manufactured in Akita Prefecture has become a hot topic on social media because they are soft to the touch and "gives your dog a reason to be 'lazy.'" Akita dogs from the general incorporated association "One for Akita" participated in the product's development, helping to test the cushions' comfort and allure. The product is also popular for its wide range of sizes.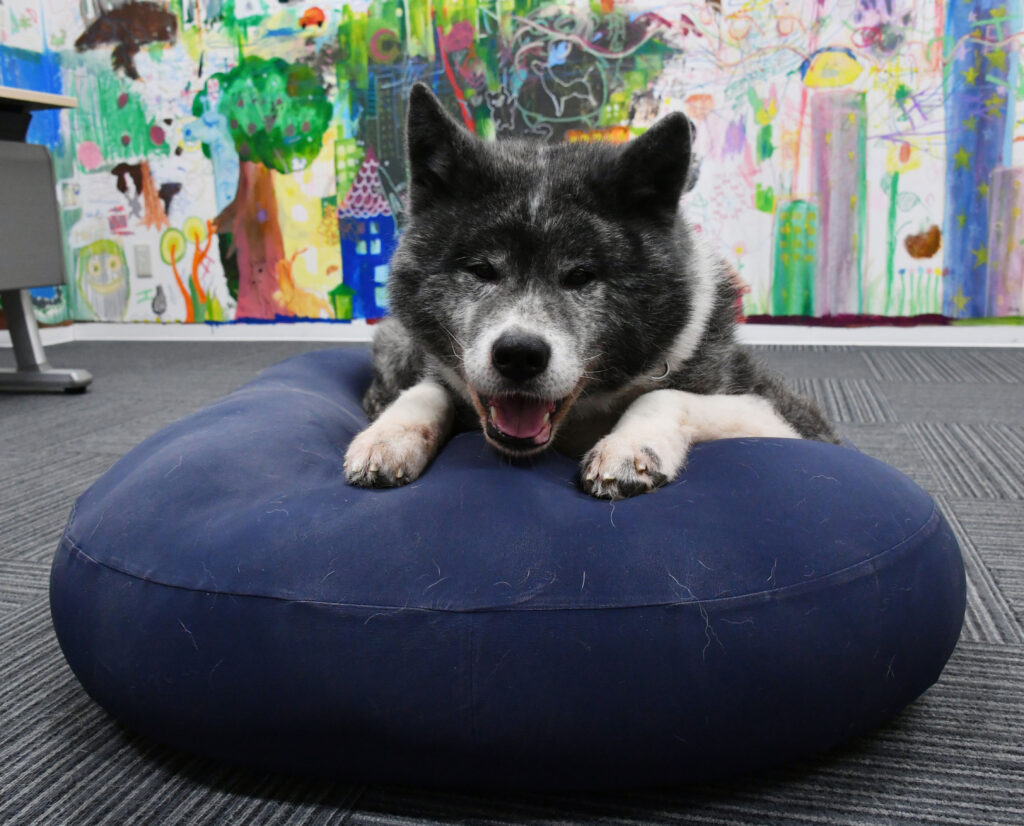 "MUUNI" of Onoba, Akita City, oversees planning and sales, and the cushions are made at the bedding manufacturer "Beech" in Happo Town, Akita. The cushions are filled with tiny beads, and their moderate elasticity and snug fit are selling points. They come with a water-repellent removable cover.
The inspiration for the development came from a toy poodle owned by Kei Nagata, a representative of MUUNI. The prototype was originally not intended for use with dogs, but the sight of his dog lying comfortably on the cushion inspired him.
While having One for Akita's Akita dogs try it out, the company made improvements to the size of the beads and the degree of compression lying down and completed the product last fall. Purchasers have commented that the product is "perfect for dogs that need nursing care" and that they are "having a great time being lazy with their dogs."
The company is accepting pre-orders on the MUUNI website. Sizes and prices are 14,800 yen for S (mainly for small dogs), 17,800 yen for M (medium-sized dogs), and 20,800 yen for L (large dogs). The standard size for Akita dogs is L. Reservations made by the end of this month (May 2023) will be shipped in July.