The Akita Dog Preservation Society held the 143rd headquarters exhibition of Akita Dogs at Keijyo Park in Odate City, Akita Prefecture. Akita Dogs are designated as a national natural treasure. Affectionately raised by their owners, 171 Akita dogs nationwide showcased their beauty and competed for their physiques. For the first time in two years, the exhibition was held as it was canceled last year to prevent the spread of the coronavirus. On the day of the event, exhibitors took preventative measures such as checking the spectator's body temperatures.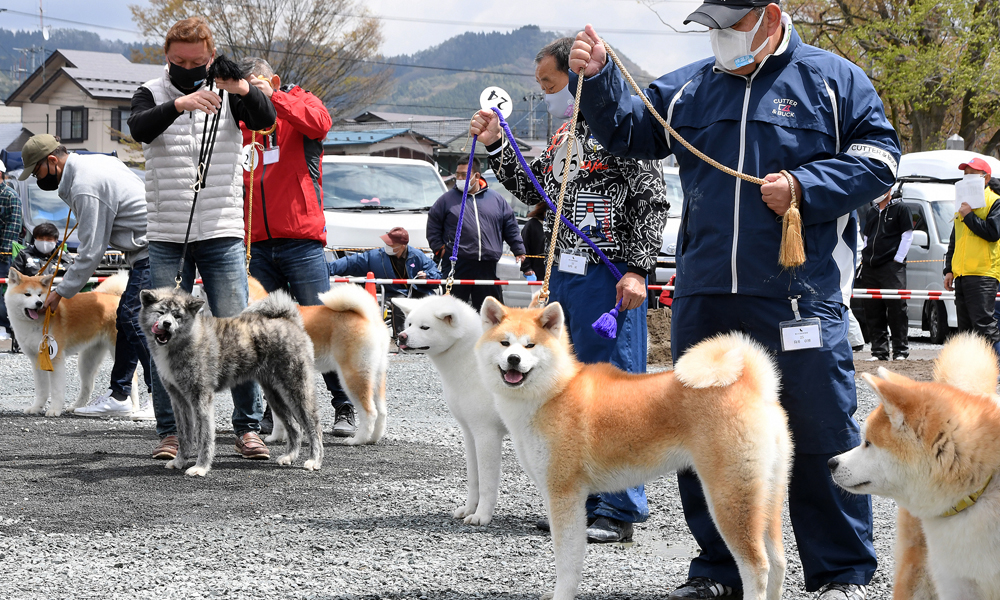 The exhibition had six categories according to age and gender. Seven judges evaluated the dogs to see if they exhibited the characteristics based on Akita dog standards established by the Akita Dog Preservation Society. The judges scored the dogs' standing posture, plush coats, and if their teeth looked straight.
Though it rained during the opening ceremony, the weather improved once the judging started with even occasional sunlight. The fans of Akita dogs came to enjoy the exhibition, with some taking pictures of the dog's robust physiques.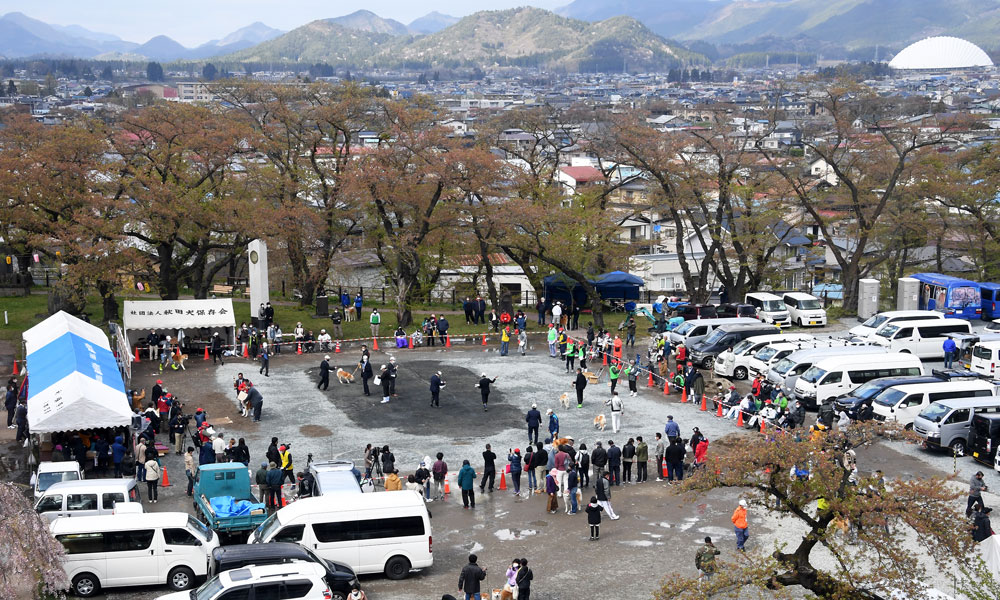 An 84-year-old man from Miyagi Prefecture, owner of four Akita dogs and once exhibited his dogs, said, "I have been coming to visit this show for about sixty years without fail, so I missed it very much last year. I found many of the dogs here have beautiful fur and brilliant eyes."
Mr. Endo Takashi, Chairman of the Preservation Society, commented, "It was not easy to decide whether we would organize this exhibition given the timing. At the same time, we know the owners of the dogs take great care of them every day in preparation for the exhibition. Considering their effort and passion, we have taken all the necessary measures to prevent infection and decided to have the event. Once the coronavirus is under control, I hope that many people, including inbound tourists, will visit Odate City, the hometown of Akita dogs."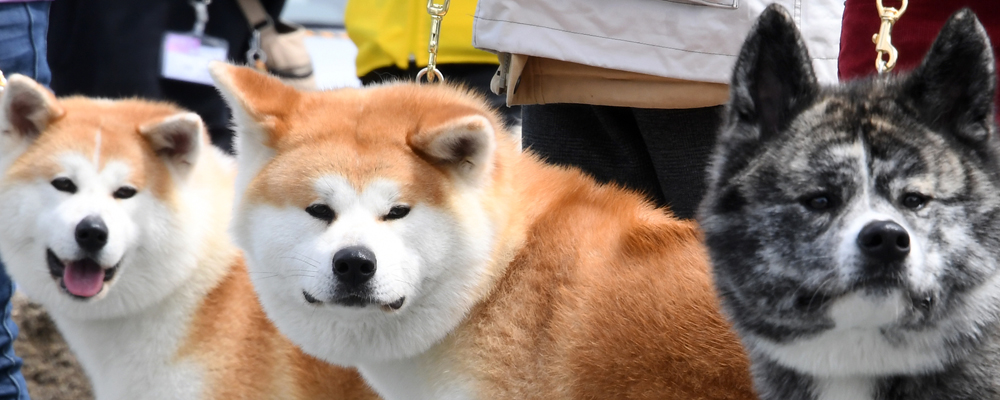 Exhibitors and spectators were asked to check their body temperature and wear masks. Organizers did not schedule a lunch break to avoid eating in large groups. The headquarters exhibition is held twice a year, once in spring and again in autumn. The spring exhibition is one of the biggest in Japan and is held in Odate City, the location of the head office, while the autumn event takes place in other cities.