Akita dogs have been gaining popularity in Japan and abroad for the past few years. This article is the first of a series of interviews by skilled owners and how they care for their dogs and provides helpful information for keeping an Akita dog. The Skilled owners' dogs won top honors at the 143rd Headquarter Exhibition of the Akita Dog Preservation Society in Odate City, Akita Prefecture, on May 3rd, 2021. The first interview is from Mr. Imai Fukashi from Tajimi City, Gifu Prefecture.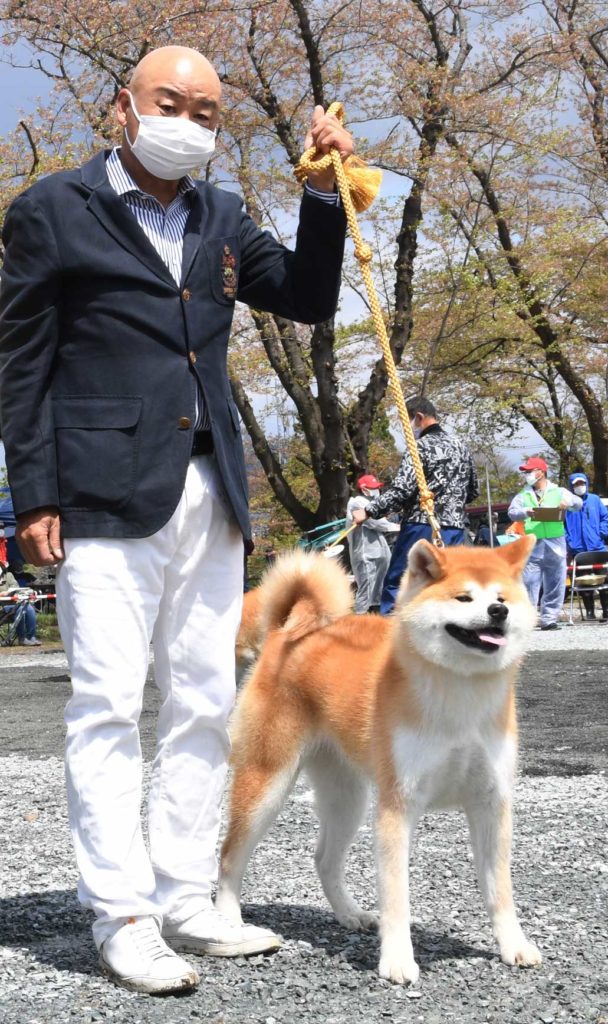 Mr. Imai's dogs won the grand prize in three separate categories: Adult Male Dogs – A (four years and older), Male Puppies – A (eight-ten months old), and Female Puppies – A (eight-ten months old). Male puppy Karyu and female puppy Karyuhime are siblings. Mr. Imai said, "I am so glad that they won the grand prize together. It was a touching moment for me."
Mr. Imai has kept dogs since he was young. He said he became fascinated with Akita dogs years ago when he first met his neighbor's dog, and from that moment, knew he had to have one someday. His dream came true about 20 years ago. Now, Mr. Imai looks after 15 Akita dogs, and his dogs have been awarded the grand prize around twenty times.
When asked about raising dogs, Mr. Imai said, "It all comes down to food and exercise management." However, neither is as easy as it sounds.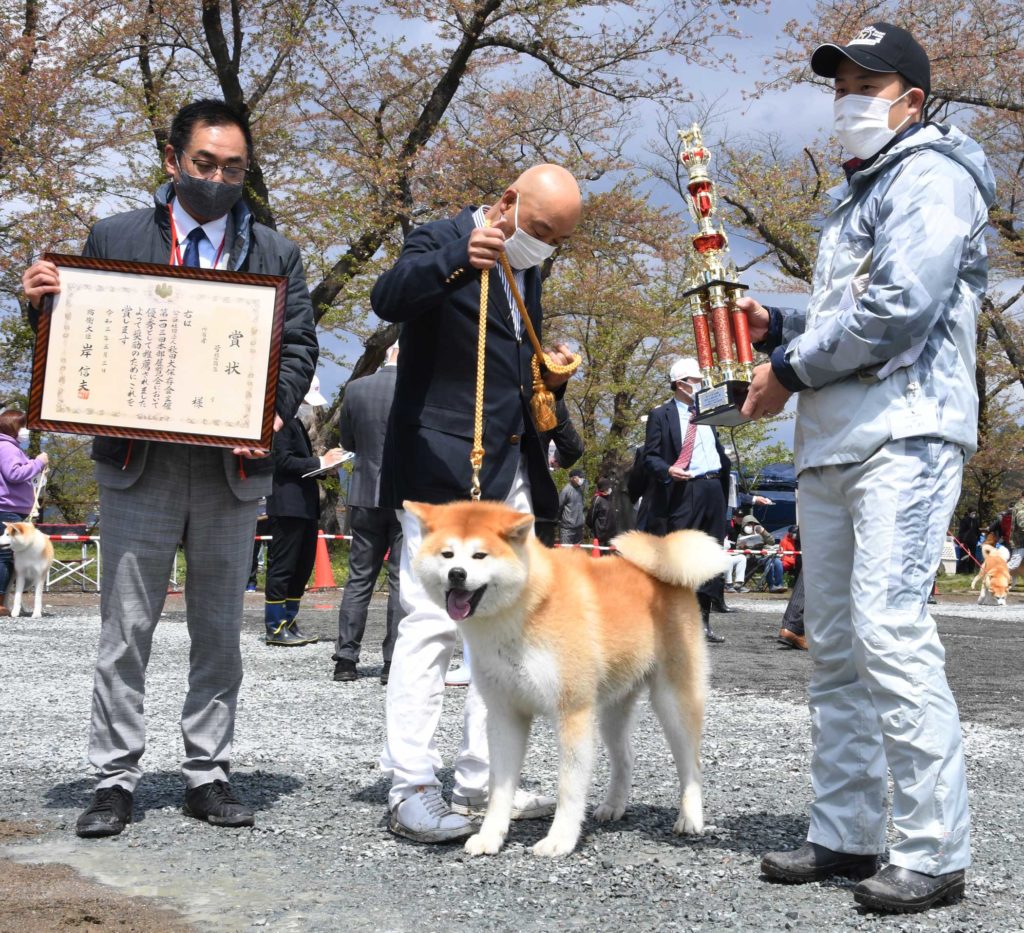 Canine specialists state that the preferable food for dogs should include high protein and low fat, be grain-free, and easy to digest. Mr. Imai tried various types of food accessible in Japanese stores, but nothing satisfied him. Eventually, he ordered a custom-made dog food blended mainly of venison and salmon from a reputable manufacturer in the United Kingdom.
Mr. Imai said, "There are companies in Japan that also provide good quality dog food, but it is difficult to secure the desired quantity. That is why I make a special order overseas. I need to do this to raise splendid dogs."
In terms of exercise, the key is to determine adequate training specific to each dog. Mr. Imai explained, "It is not just a matter of having the dogs run a few kilometers. Some dogs suffer leg problems by having too much exercise. It is essential to carefully examine the dogs' hind legs and determine how much exercise is the best. That needs experience."
To raise good Akita dogs, "It is important to meet dogs compatible with you when the dog is very young," Mr. Imai said. He added that making a steady effort such as building a relationship with different breeders is also necessary to seize the chance to meet the dog of your dreams.
Categories
Adult Male Dogs – A (four years and older)
Adult Male Dogs – B (30 months – four years old)
Young Male Dogs – (18 months – 30 months old)
Adolescent Male Dogs – (ten months – 18 months old)
Male Puppies – A (eight months – ten months old)
Male Puppies – B (six months – eight months old)
Adult Female Dogs – A (four years and older)
Adult Female Dogs – B (30 months – four years old)
Young Female Dogs – (18 months – 30 months old)
Adolescent Female Dogs – (ten months – 18 months old)
Female Puppies – A (eight months – ten months old)
Female Puppies – B (six months – eight months old)