On November 1, Akita Cable Television (CNA) (President: Mr. Suehiro Kenji) opened a store named Hachifull on the 14th floor of Shibuya Scramble Square, a large-scale complex in Shibuya, Tokyo.  The store sells Akita dog-themed goods and souvenirs.  Some of their products are limited-edition products developed in cooperation with local companies in Akita Prefecture.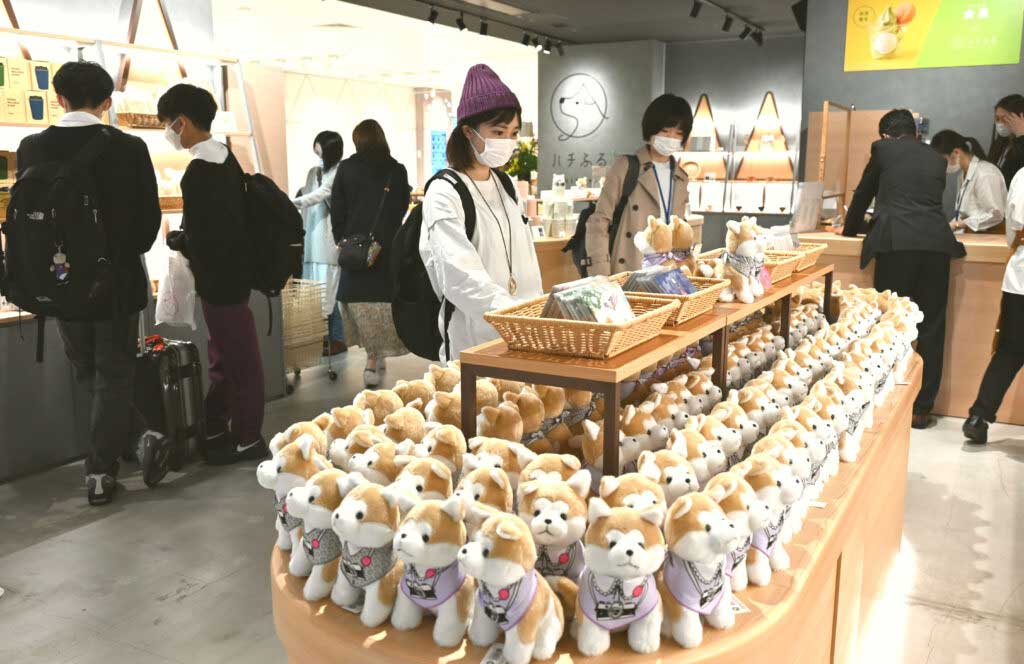 Hachifull is on the reception floor of Shibuya Sky, a facility that boasts a spectacular view 230 meters above the ground in Shibuya Scramble Square. At the store entrance, customers will be greeted by a statue of loyal dog Hachiko made of laminated Akita cedar by Professor Fuji Hiroshi of Akita University of Art. There is a 100-inch screen inside the store showing the process of the statue being made and videos of Akita dogs.
The shop is adorned with patterns of Akita cedar trees. The shelves in the store are shaped like Magewappa (Odate City's traditional craftwork made from Akita cedar). Stuffed Akita dogs and the Hacheese series of baked sweets, which the Shibuya Tourism Association approved, are placed on the shelves. Many other original products are made in cooperation with local companies in Akita Prefecture, all bearing Hachifull's logo. Traditional crafts are also sold, such as Magewappa from Odate City and Kawatsura lacquerware from Yuzawa City. Other products include the famous confection Kinman from Akita City, honey from Yamano-hachimitsu-ya in Semboku City, and craft beers from Ugo Bakushu in Ugo Town. In addition, the store also sells Tare-mimi-Dai-chan goods, which is a character modeled after CNA's in-house Akita dog "Daisuke."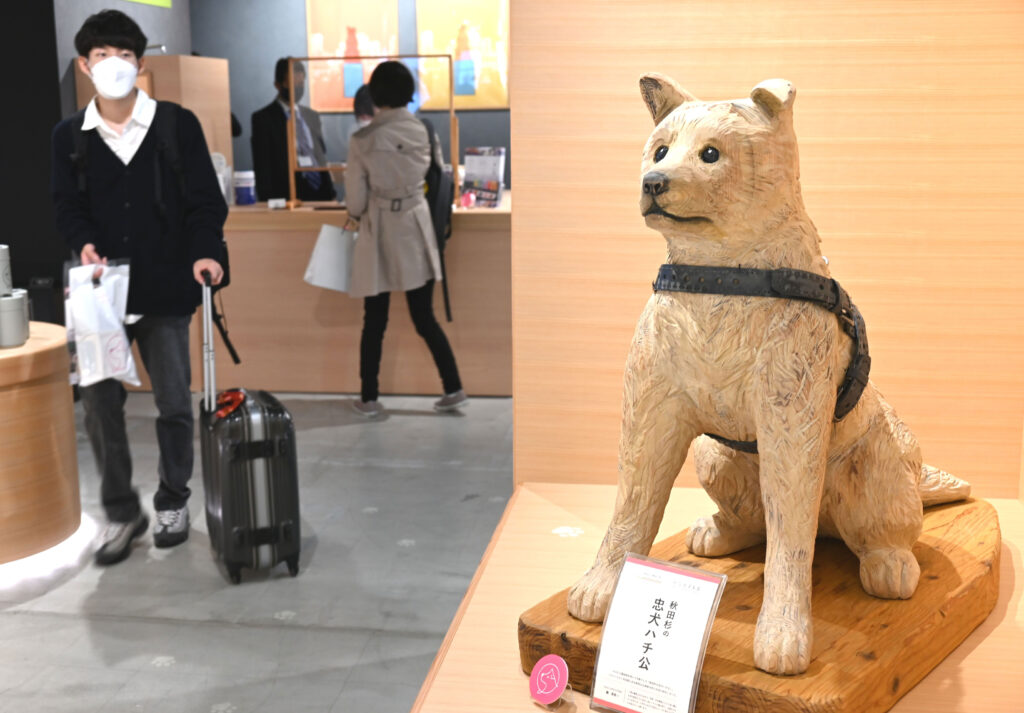 Hachifull will donate a portion of the proceeds to the "ONE FOR AKITA Project," an initiative to preserve and protect Akita dogs. The shelves in the store are movable to make it easier to arrange the space for future events. Hachifull plans to hold events to encourage migration and tourism to the prefecture starting next year.
A CNA representative said, "We have focused on using products only made in Akita. Through the story of Hachiko, we hope to connect Tokyo and Akita from Shibuya and make it a base that contributes to regional development."
The store is open from 10:00 a.m. to 9:00 p.m. all year round.