Buns named "Whimsical Akita Dog" (238 yen including tax) from Bakery ALToco, located in Katagami City in Akita Prefecture, are getting popular for their adorable appearance, especially among Akita Dog fans.
Bread with a doughy texture and cookies represents the red-haired Akita dog's face, with pointy triangular ears and cute eyes made of cocoa cookies.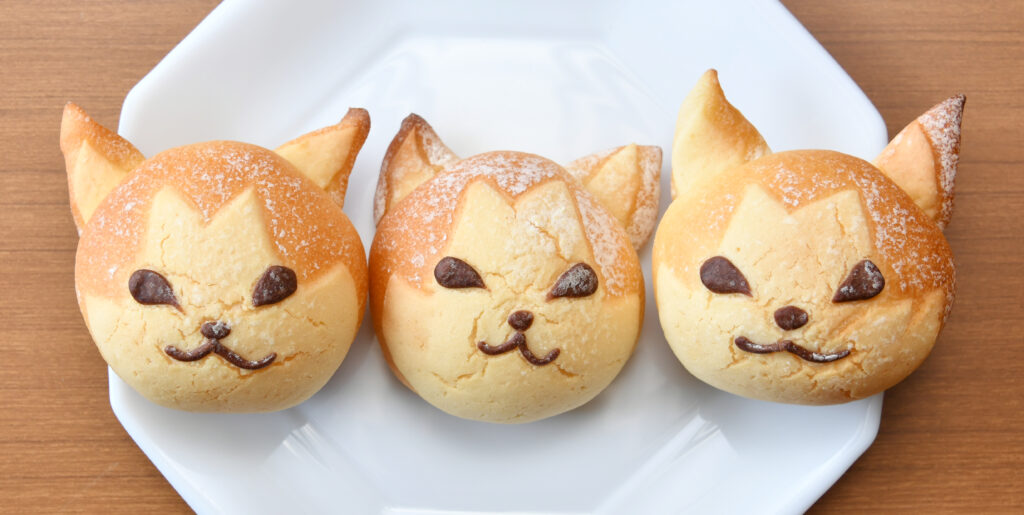 The cream inside the bun changes sporadically, leading to the word "whimsical" for the product's name. So far, flavors have included melon, strawberry, and vanilla for the cream.
Many of this bakery's bread is produced based on fairy tales and folk tales, such as Snow White. The bakery owner Okazaki Katsuya developed the "Whimsical Akita Dog" buns, who got an idea from the Japan-Russia co-production film Palma released in 2021.
Mr. Okazaki said, "Each bun is handmade, and that's why each one has a different look and charm. I hope people will enjoy the different tastes of the cream, too."
The bakery is open from 8:00 am to 5:00 pm but may close early if they sell out. Holiday information can be checked on the bakery's Instagram and Twitter.