U.S. Consul General Andrew Lee, who will soon finish his term as Consul General at the U.S. Consulate General in Sapporo, Hokkaido, will feature Akita dogs in a video in which he reflects on his three years of service in Sapporo. The Consulate General will post the video in August on social media.
The U.S. Consulate General in Sapporo has jurisdiction over five prefectures, including Akita Prefecture. Mr. Lee began serving as Consul General in Sapporo in August 2019, but he said he had few opportunities to visit Akita due to the coronavirus pandemic. Mr. Lee decided to include a scene in the video where he interacts with Akita dogs, also popular in the U.S., to show his appreciation to Akita.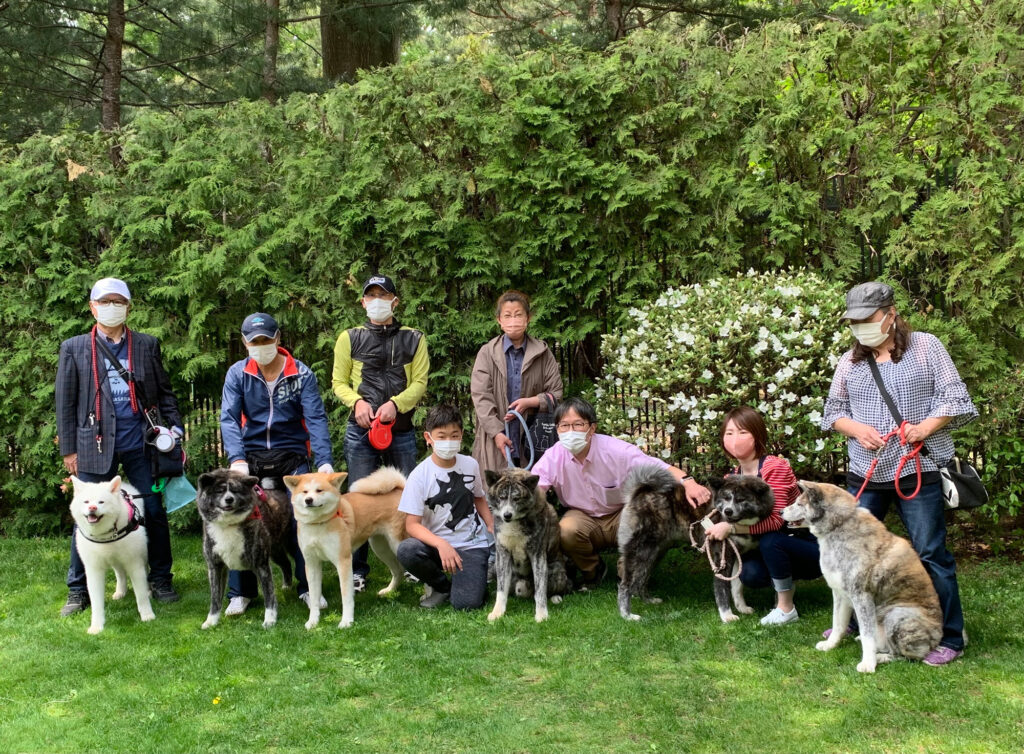 The filming took place at the Consul General's official residence and other locations in late May this year. Six dogs from all over Hokkaido gathered at the invitation of the Central Hokkaido Branch of the Akita Dog Preservation Society. After having a close encounter with each dog, Mr. Lee took them for a walk in a nearby park.
At the park, children already there surrounded them with joy. Mr. Lee recalled, "I was impressed with how friendly and well-behaved they were. I have never been so popular as when walking through the park with six Akita dogs all around me!"
Sawaya Toshiko, a resident of Sapporo, aided in gathering the dogs for the video from a group of her friends to have the dogs perform with Mr. Lee. Ms. Sawaya said, "We gathered friendly and mild-mannered dogs so that nothing would happen to the Consul General and other people of concern. I am honored that they liked Akita dogs."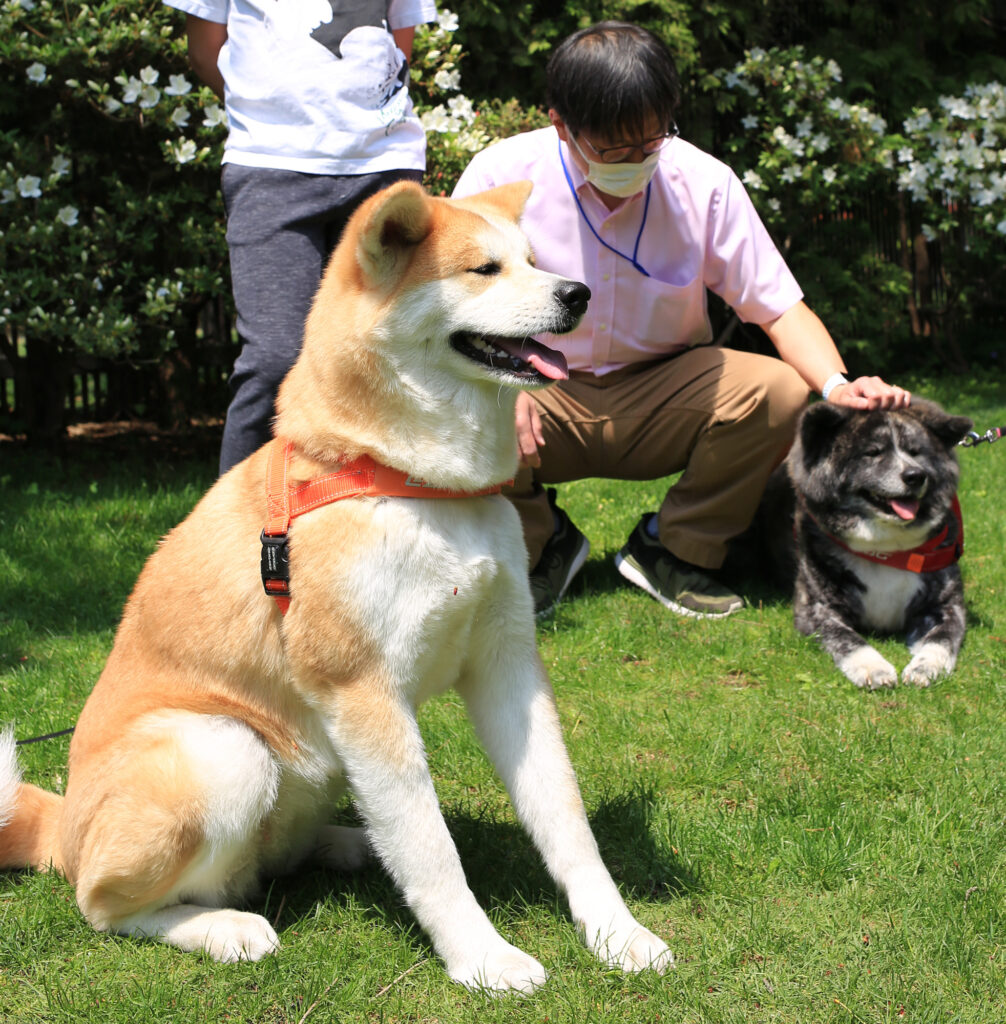 Oikawa Naoya, a resident of Ebetsu City, Hokkaido, brought his two Akita dogs, red-haired Suzu (two-year-old female) and brindle-haired Hana (three-year-old female). Mr. Oikawa said, "The Consul General said it is difficult for him to keep a dog because of his work, but he seemed to be an animal lover. I'm glad he enjoyed interacting with Akita dogs."
The video with Mr. Lee and a message from the newly appointed Consul General in Sapporo will be released on the Consulate General's official Twitter and Facebook accounts in August.