Akita City's Aeon Style Goshono has opened a "YOU+MORE!", which sells knick-knacks usually available only online and through catalogs of Felissimo, a Kobe City-based company. The limited-time store currently has a sale on a variety of cute goods featuring various animals, including Akita dogs.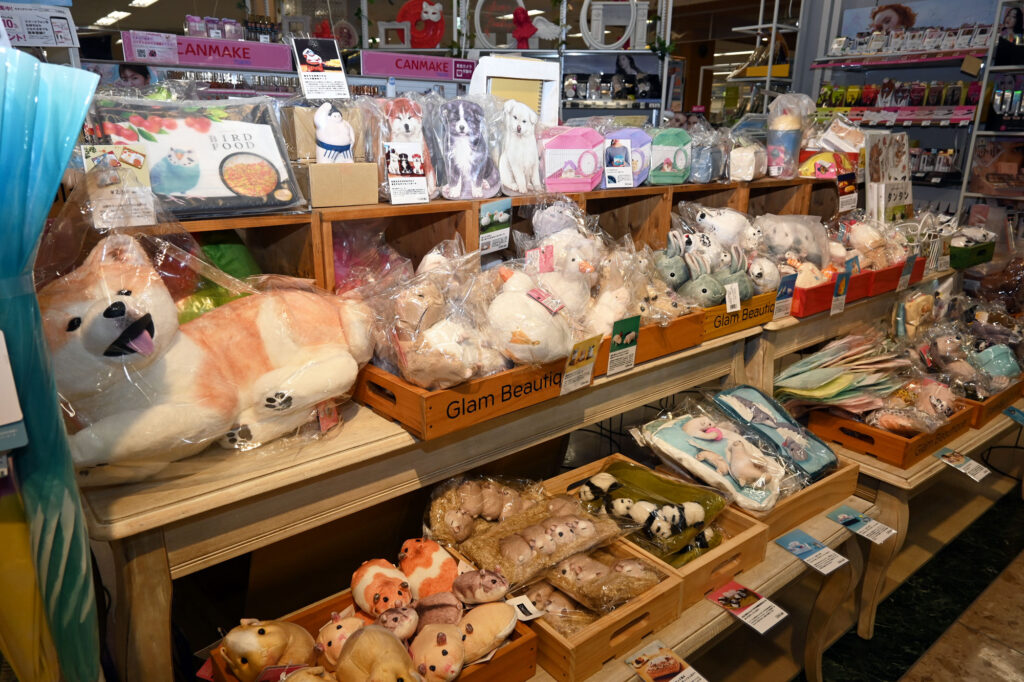 One of the highlighted goods at the store is a realistic puppy stuffed animal directed by the Akita Dog Preservation Society (6,050 yen). Along with the Akita stuffed animal are a die-cut pouch that looks like a sitting puppy standing in front of you (2,530 yen) and many other goods featuring pandas, hamsters, polar bears, rabbits, and other motifs. A Felissimo representative said, "Each product has its own cuteness and ingenious points. We would like you to see, touch, and feel them. We want to bring smiles to your daily lives through our products."
"YOU+MORE!" is open until September 29 at the corner of the cosmetics section on the 1st floor of Aeon Style Goshono from 9:00 a.m. – 9:00 p.m.