Royal Hotel Odate in Nakamichi, Odate City, Akita, has two Akita dogs, a male named Eito and a female named Hina. The hotel has been keeping them since 2017 at the suggestion of President Hiroshi Nakamura, who said, "As a hotel in the hometown of the famous loyal dog Hachiko, we wanted to welcome an Akita dog as a member of our team." President Nakamura used to hear from his father, who lived in Tokyo, that he often saw the statue of Hachiko in Shibuya. That is why he has a special attachment to Akita dogs.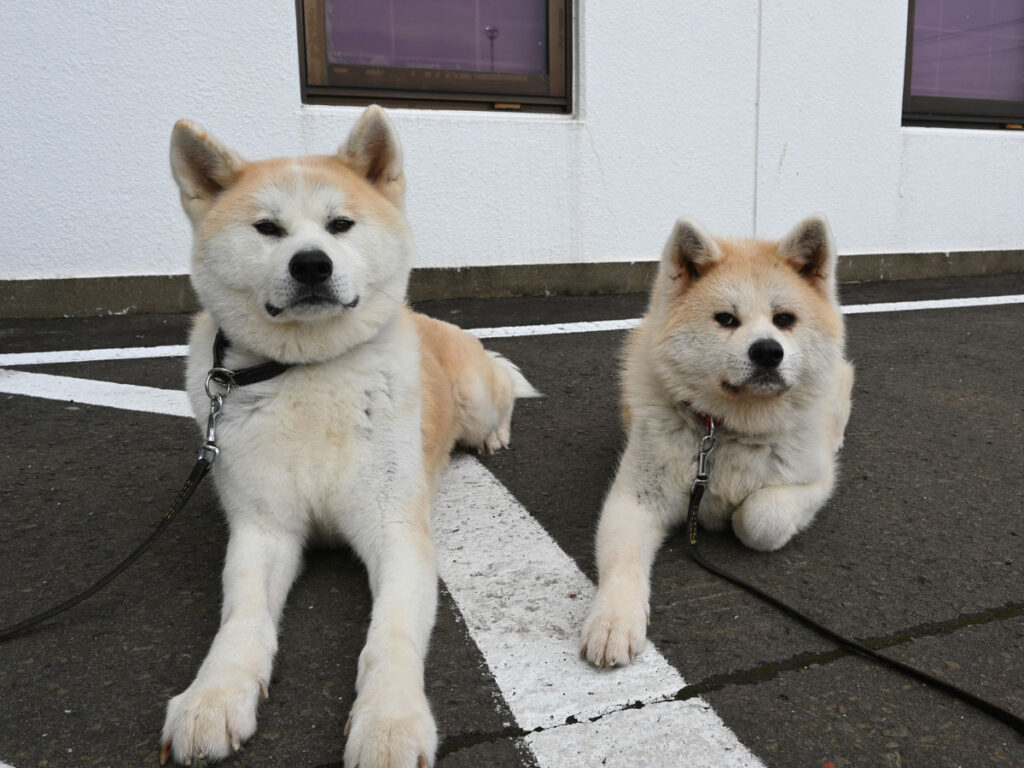 Both dogs are five years old, and employees take turns caring for them. The name "Eito" comes from "eight," the English translation of "hachi (8)" from Hachiko, and "Hina" comes from Akita's famous Hinai Jidori chicken.
Eito has a calm and friendly personality and spends his time in a shed by the parking lot during the daytime. Yuki Watanabe, an employee at the hotel, said, "He was mischievous at first, but recently he's developed the defined character of a signboard dog."
On the other hand, Hina is timid and sometimes barks when she sees a stranger. At the hotel, she spends most of her time in the office and rarely goes out in public except for taking a walk.
Even so, she is well-liked by the employees, and Mr. Watanabe said, "Hina is like an idol of the employees, and she heals everyone making them feel at home."
Eito and Hina are not siblings, but they were both born in July and are now very close friends. Mr. Watanabe said, "Once the coronavirus pandemic is over, I would like to hold a birthday celebration with everyone as we did before."