The roadside station at Odate-Noshiro Airport in Wakigami, Kita-Akita City, Akita Prefecture, has issued a limited number of 600 "Souvenir Tickets" printed with the official logo of the project to celebrate the 100th anniversary of the famed loyal Akita dog, Hachiko.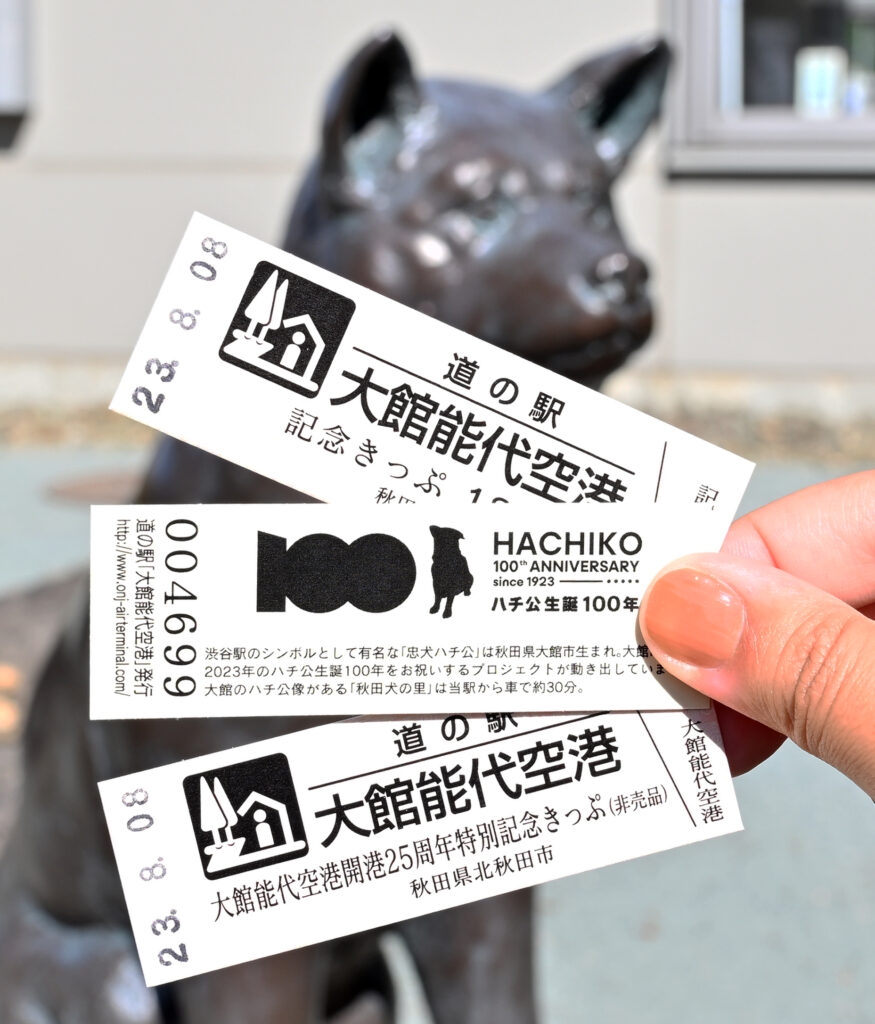 The souvenir tickets are memorabilia for visitors to remember their visit to the roadside station and have been issued since 2011. The tickets usually have the illustration of the roadside station on its front and local neighboring information on its back. Since Odate-Noshiro Airport, which operates the roadside station, is a cooperating company for the 100th anniversary of Hachiko's birth project, the ticket this time has an official logo of the project featuring the number "100" and Hachiko's silhouette on its back.
Akita dog key chains with ribbons printed with the official logo, which are popular as gifts, are also sold at the airport. The staff in charge said, "We hope to make Hachiko's commemorative year more exciting here at the airport."
The souvenir ticket costs 200 yen each. The tickets are available at the terminal building office on the second floor of the airport (8:00 a.m. to 6:30 p.m.) Purchasers will receive a special ticket commemorating the 25th anniversary of the opening of the airport, which is not for sale but given for free with the souvenir ticket. The number of those tickets is limited, and the giveaway will end when they are gone.