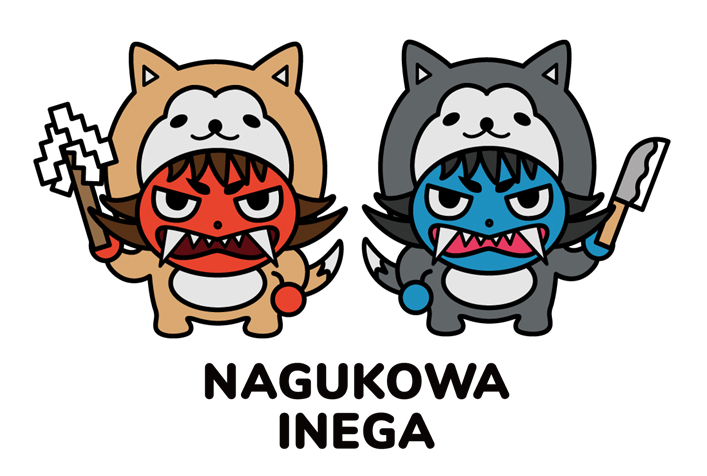 With a "desire to support Akita," a woman in Daisen City, Akita Prefecture, invented "Naguwan," a Namahage character dressed in an Akita dog costume, and marketed three types of items with the design.
Sachiyo Kumagai, a convenience store manager, conceived the idea. Currently, key chains, handkerchiefs, and hair bands are sold at JR Omagari Station (Daisen City), Roadside Station Misato (Misato Town), Roadside Station Akita Port (Akita City), and other locations across Akita Prefecture.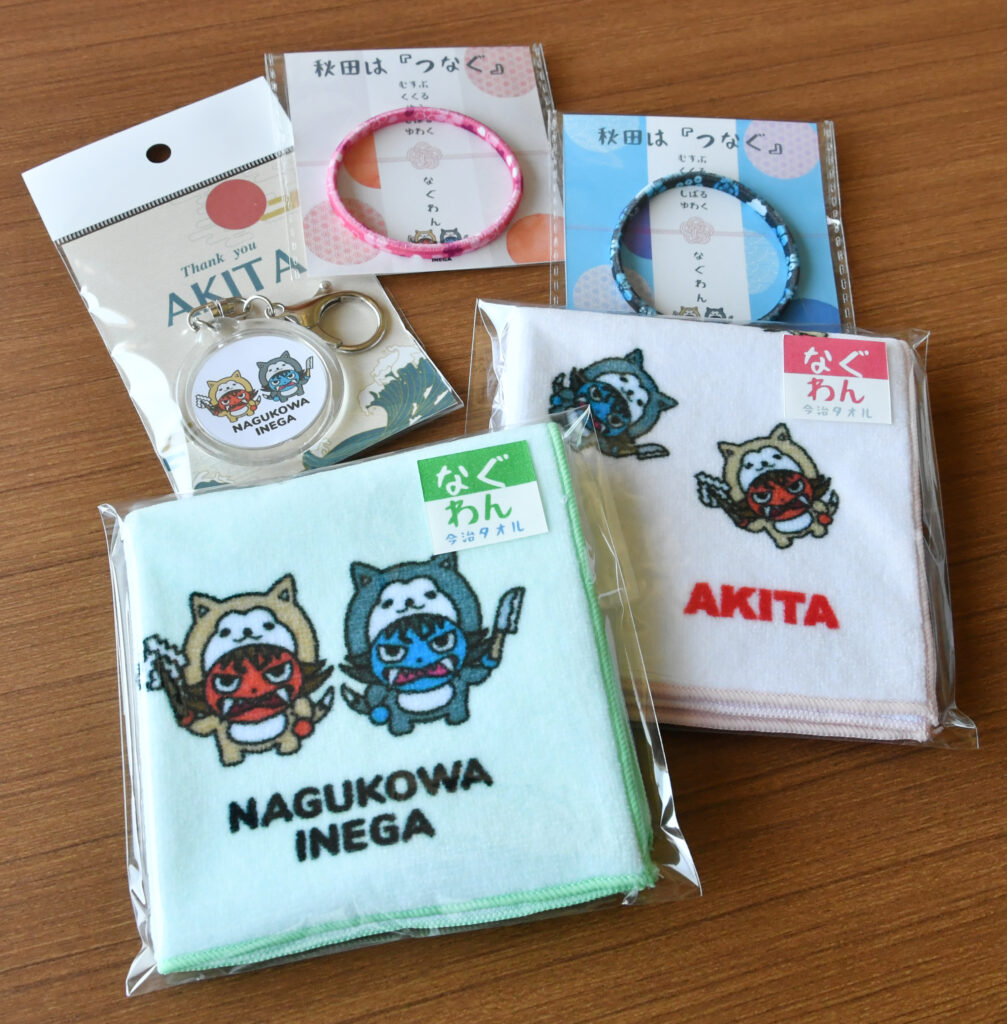 Mrs. Kumagai was born in Osaka Prefecture. She moved to Akita when she got married about 30 years ago and fell in love with the nature and warmth of the local people. She said, "Akita has many 'treasures,' so it made me think, 'Why don't they promote this?' I wanted to do something to let Akita's charms become well known."
Mrs. Kumagai came up with the idea of creating a character that combines the two most iconic characters of Akita, the Namahage and the Akita dog. She asked her younger sister, who lives in Osaka and is good at illustration, to design it for her. After having acquaintances' children look at ten patterns created, Mrs. Kumagai adopted the "just barely not scary" design. The character's name was taken from the classic Namahage line, "any crybabies around?" and the sound of an Akita dog's bark. Nagu (Akita's dialect for 'cry') and wan (a dog's bark) made "Naguwan" the perfect choice.  
"We want more people to fall in love with Akita and Naguwan," said Mrs. Kumagai. In addition to developing new products, she aims to collaborate with real Akita dogs and Namahage.
A portion of the proceeds from selling Naguwan goods will be donated to the Akita Dog Preservation Society in Odate City and the activities aimed at handing down the Namahage tradition in Oga City.