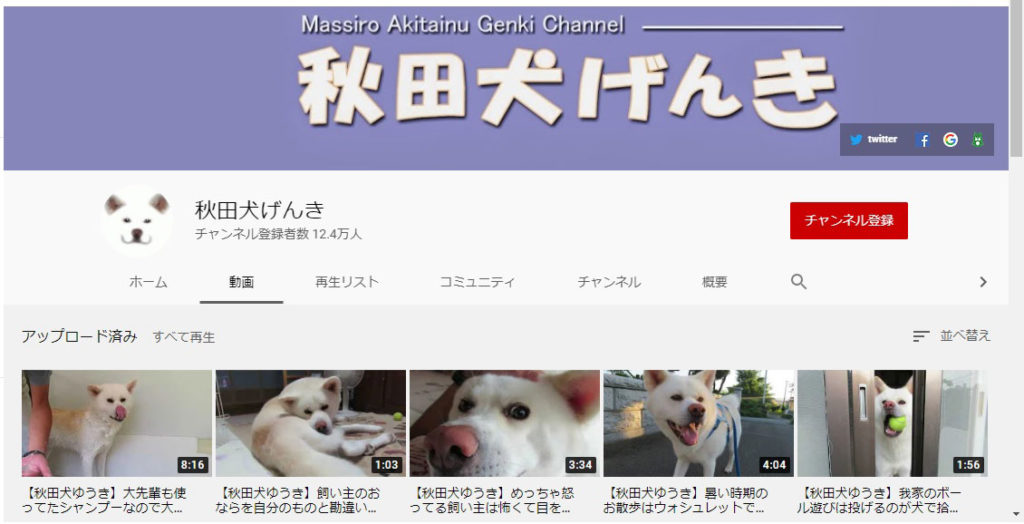 Have you ever watched "Akita Inu Genki," a YouTube channel introducing an Akita dog's daily life? Some of the videos have been viewed nearly 30 million times. Self-employed Hosaka Hideyuki (57), who lives in Iijima of Akita City, runs the channel. Reflecting on the reason for its popularity, Hosaka said, "I simply show the typical daily life of the dog, just as it is, which seems to be widely popular among my viewers."

In December 2005, Hosaka quit his job in Tokyo and returned to his parents' house in Akita City. The death of his father raised concerns for Hosaka about his mother, Toyoko, living alone at home. "It seemed the perfect time to get an Akita dog, which I had an interest in for a long time," Hosaka said. Therefore, that same month, Genki joined the family.
Having a responsibility to keep a dog, Hosaka often went to the library to acquire accurate knowledge about Akita dogs and their well-being. In 2007, He launched a website called "Masshiro Akitainu Genki (Purely-White Akita Dog Genki)" to inform people about the charm of Akita dogs. The site included Genki's photos and useful information about caring for Akita dogs, such as discipline training and understanding possible illnesses that can affect them. While initially only posting Genki's photos, Hosaka began to receive multiple requests from readers to watch Genki. So, in 2008, he started to post videos on YouTube.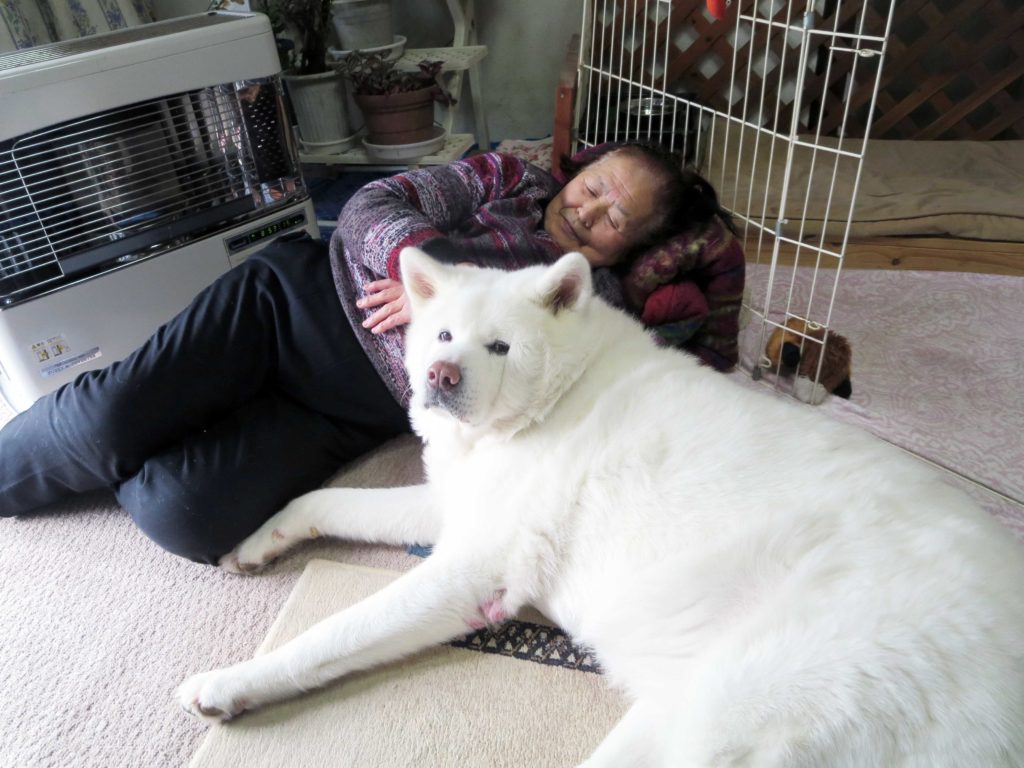 The beloved series of videos eventually introduced Genki and Toyoko's intimate friendship. "At first, I tried not to include my family, but my mother happened to appear in one of the videos. As a result, the number of views increased dramatically," Hosaka said. After that moment, he posted more and more videos with Toyoko and Genki, showcasing their natural, funny, and lively behaviors together, which gained great popularity among Hosaka's followers.
Sadly, Toyoko passed away in September 2016 at the age of 83. That winter, Genki could not cope with Toyoko's passing any longer and took his last breath in February 2017. After reflecting on his mother and Genki, Hosaka said, "Mom stayed at a hospital for one month before she died. At that time, I was worried about Genki because he suddenly lost his energy and liveliness after the hospitalization. When Genki left, I felt a huge loss, just like when my mom did."
Although Hosaka did not feel like getting another dog for some time, he finally decided to welcome a new Akita dog with help from video fans. In January 2018, three-month-old "Yuuki" became a part of the loving Hosaka family.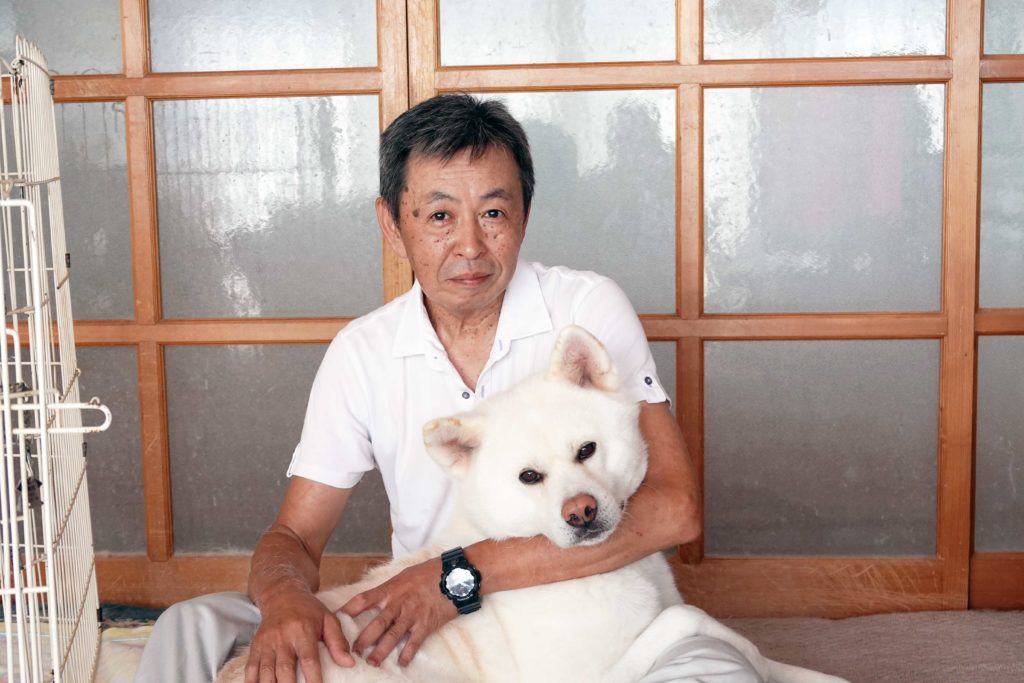 Yuuki has white hair just like Genki did, but as Yuuki continues to grow up, red hair has become more noticeable on his back. "Genki's hair was pure-white, but his skin was sensitive and needed a lot of care. I can be relatively easy-going with Yuuki since he doesn't have the same skin problems," says Hosaka.
Yuuki usually spends most of his time in an air-conditioned room, except for a walk in the mornings and evenings. Videos are typically released twice a week and capture Yuuki's everyday life just as he is.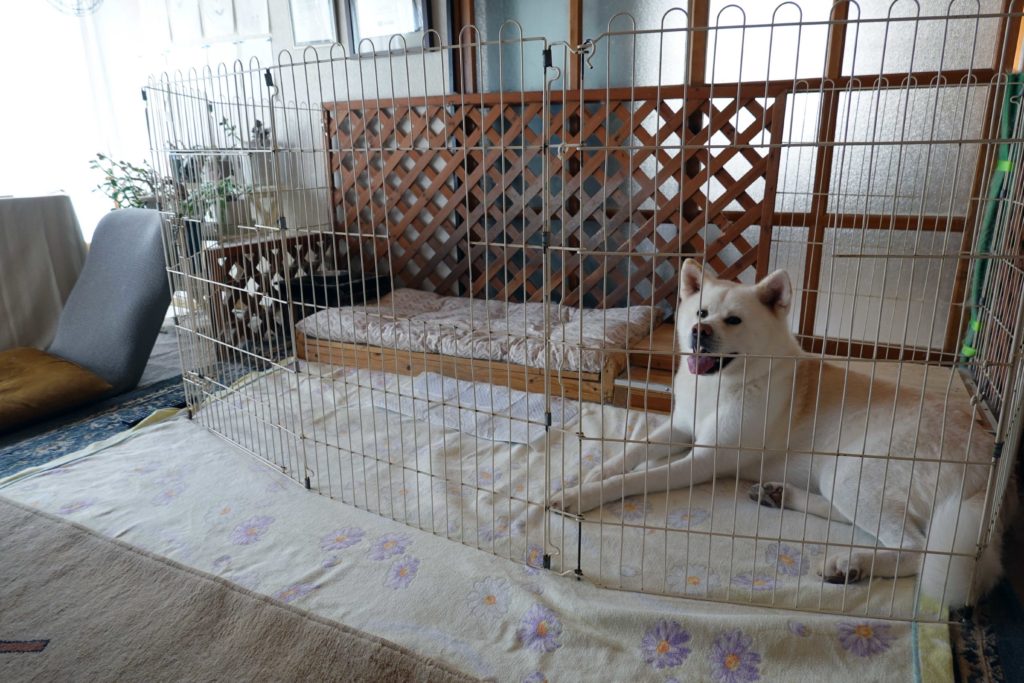 "In the past, I had tried to take Yuuki out to the park or a stroll along the beach, attempting to shoot videos in more iconic scenery, but ironically, those videos did not gain much popularity. I now believe people love to see the dog 'just the way he is' more so than videos that seem staged, so I'm not doing anything special right now, "says Hosaka.
Hosaka currently lives alone with his beloved Yuuki. "Maybe Yuuki will be the last Akita dog for me. If anything unpredictable happened to me, I might have to ask my sister in Shizuoka to care for him. However, living in Shizuoka would be tough for an Akita dog, which is vulnerable to the heat." Hosaka quit drinking alcohol and sold the large motorcycle that he loved. "I want to enjoy and live out our lives fully," which is now Hosaka's greatest wish.