On October 25th, an event took place at the open garden "Mori no Terrace" in Katsurase, Kitaakita, Akita, where people could enjoy listening to the piano and interacting with long-haired Akita dogs. About forty Akita dog owners and fans from Akita Prefecture and around Japan experienced various piano renditions alongside Akita dogs in a beautiful and natural setting.
The grand piano's sound echoed through the forest terrace as visitors enjoyed the harmonic melodies while walking with Akita dogs or relaxing in their cars parked near the garden.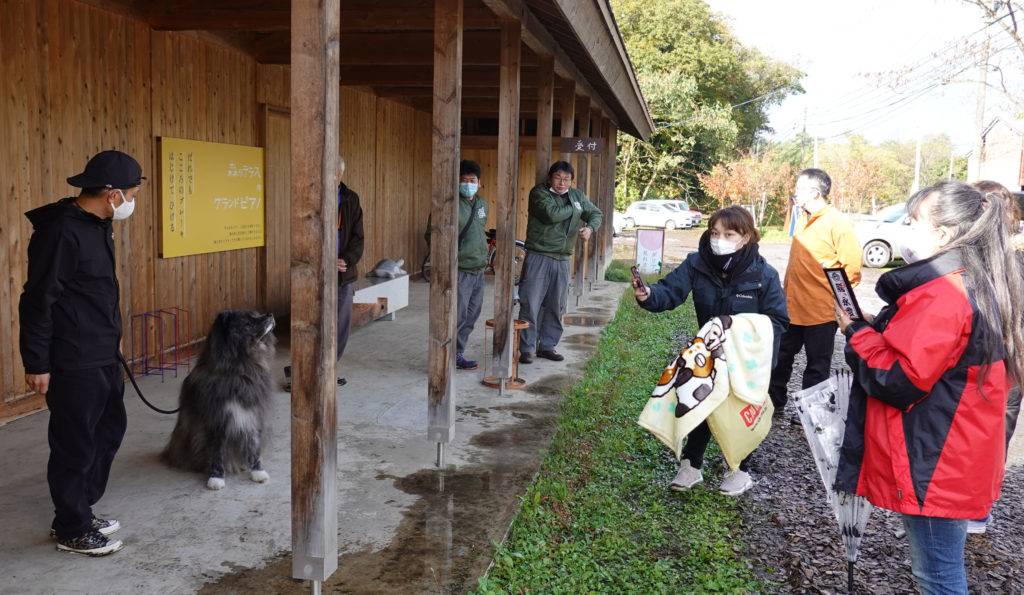 The event performer was Nakai Masashi, a pianist from Osaka Prefecture. Mr. Nakai played various songs from classical to anime music, including Chopin's "Puppy Waltz," in honor of the events welcomed guests, Akita dogs. The pianist also played impromptu songs fitting for the natural atmosphere of the forest terrace.
Kono Tsuyoshi from Izumiotsu, Osaka, and Soma Yukari from Daisen, Akita organized the special event at Mori no Terrace. Both Mr. Kono and Ms. Soma have three-year-old long-haired Akita dogs named Kojiro and the other Wabisuke. Mr. Kono plans to move to Akita, and he wanted to use the event as a steppingstone to promote long-haired Akita dogs.
Between Mr. Nakai's performances, visitors interacted with Kojiro, Wabisuke, and other Akita dogs. Mr. Kono let guests photograph Kojiro while also exchanging information about raising Akita dogs, such as breeding, feeding, and the importance of taking walks.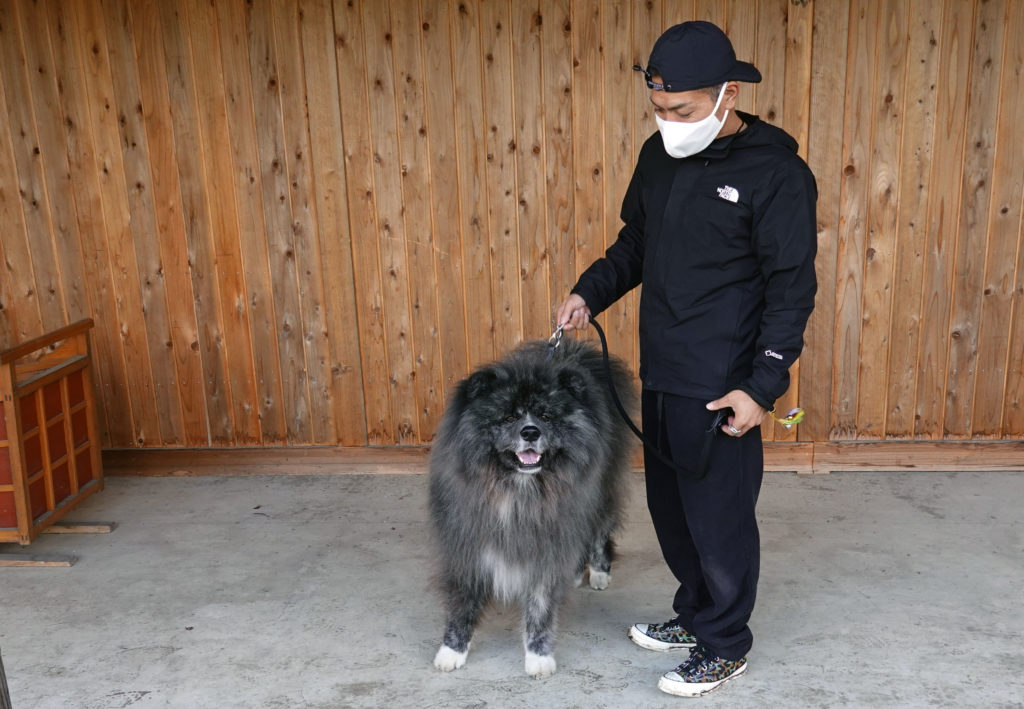 Matsuda Masahide from Kawachinagano City, Osaka, attended the event with six Akita dogs. Mr. Matsuda said, "I don't have many chances to listen to the piano, but I was delighted to hear about this event where I can enjoy a live performance with my dogs. We had a wonderful day walking around the forest terrace and listening to the beautiful sounds of the piano."
Long-haired Akita dogs deviate from the Akita Dog Preservation Society's set of standards, though many owners adore them because of their cute appearance.