Last year, Wannyapia Akita, a prefectural animal welfare center located in the Yuwa district, rescued a small stray Akita dog. That stray dog was Komachi, and later became the representative of Akita Prefecture to welcome Emperor Naruhito and Empress Masako's arrival.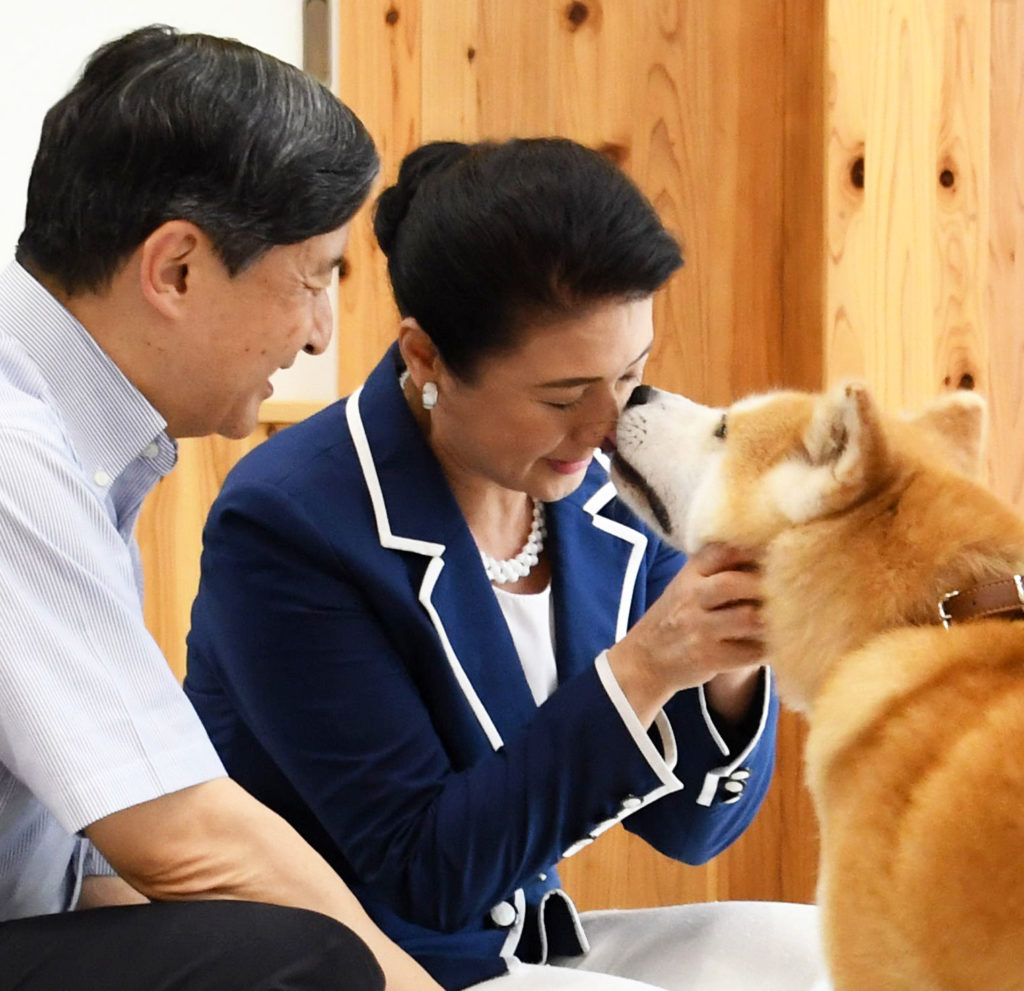 Wannyapia opened in April 2019 as a base facility to create an animal-friendly prefecture. The center promotes finding owners for rescued dogs and cats and provides advice for taking care of pets. Wannyapia trains volunteers' in animal welfare, and its primary goal is to end the culling, or unnecessary killing, of stray animals.
There are three specially trained dogs, also known as partner dogs, which perform as instructors in dog training classes at Wannyapia. Two of the three partner dogs are Komachi, a laid-back dog, and Rin, a fluffy-long-haired Akita dog.
Komachi, a female, is believed to be four years old. In April 2019, a public health center staff rescued Komachi in a field in Akita's southern part after receiving a call stating a dog was chasing a child. Since its owner never showed up, the health center deemed the dog a stray. The public health center handed over Komachi to Wannyapia in early May 2019. At the time of its adoption, Komachi was so skinny that her hip bones were apparent, and her fur was full of hairballs. Komachi's malnutrition made it evident that she had not been cared for by anyone recently.
Komachi seemed naturally timid and was afraid to go anywhere when she first came to Wannyapia. By interacting with the staff and people, Komachi gradually became more relaxed, and her laid-back personality began to show. She has been training vigorously at the center and quickly mastered the basic demands such as "sit" and "wait." Now, Komachi can even do the "leader walk," a way the dog walks next to the owner.
In July 2019, Komachi got her chance to display her newly acquired skills. Komachi was appointed to greet Emperor Naruhito and Empress Masako during their visit to Akita to attend the 39th National Convention for the Beautification of the Sea.
The plan was for Komachi to greet Their Majesties in the entrance hall in front of the facility. But since Komachi does not like unfamiliar places, the staff took turns for two weeks, taking her to the hall to get comfortable with the area. The staff rubbed Komachi, gave her treats, and told her it was an enjoyable area to make her feel at ease.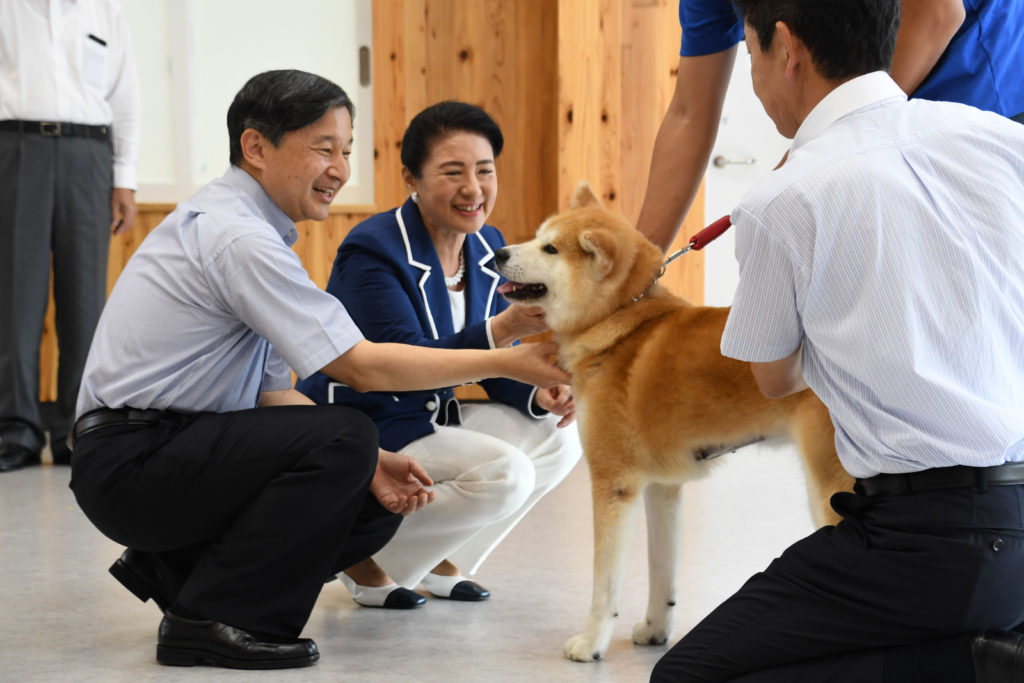 Upon Their Majesties' arrival, Empress Masako touched Komachi, smiled, and said, "Her fur is so fluffy." As the Empress was gently rubbing her, Komachi came closer to the Empress and licked the tip of her nose. It happened unexpectedly, but the tranquil moment brought joy to the staff and attendants to see an affectionate episode between the Empress and Komachi.
Director Kon Kazuhiro recalled, "Their Majesties eyes were glued to Komachi. Seeing their smiles as they touched Komachi was such a joyful moment. I was so delighted to see their love for animals." Mr. Kon continued, "Komachi is usually easily scared, but she behaved proudly on that day and even surprised everyone with her witty action. I was amazed by the animal's ability, which sometimes goes beyond people's imagination."
Another Akita dog at the facility was Rin, a one-year-old female. When Rin was ten months old, Wannyapia became the caretaker through "One for Akita," an association with a mission to protect Akita dogs.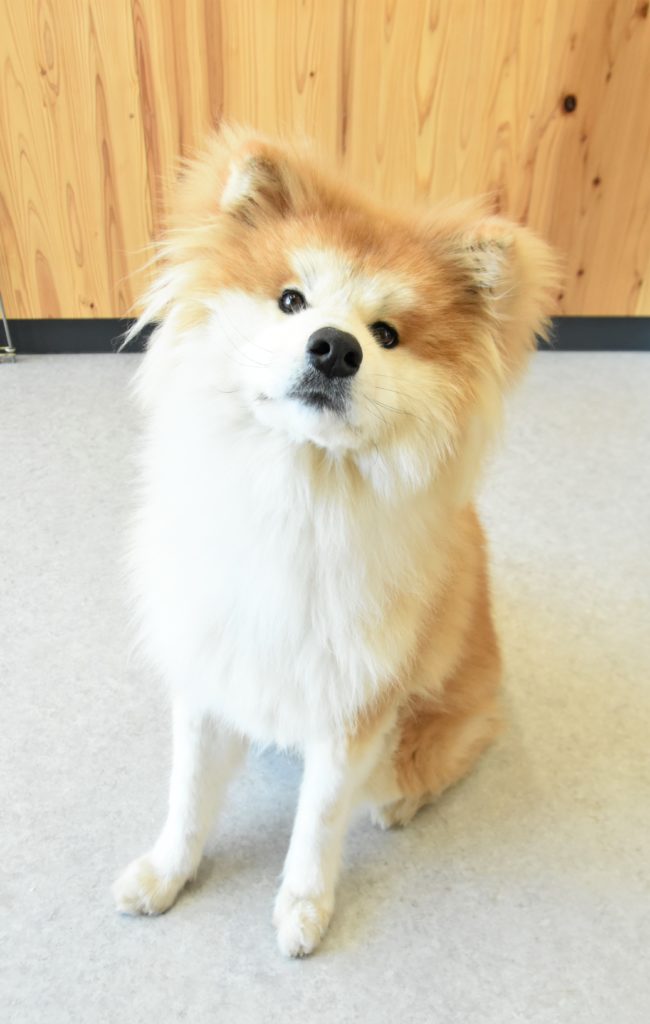 Rin played an active role as a partner dog for about one year. However, due to Wannyapia's policy of "Living together with its owner is a dog's happiness," the center was actively recruiting a trustful owner who would love Rin. Out of fifty applicants, Wannyapia chose a twenty-four-year-old man from Kitaakita City to be Rin's new owner. They started their new lives together in April 2020.
According to Wannyapia, a total of forty-four Akita dogs have been rescued or adopted in the last five years. Some of the dogs meet new owners, while others are killed because of illness or because they have violent personalities. Director Kon said, "Akita dogs do not immediately become friendly even to their owners. That is why we ask owners to take responsibility for their dogs for the entirety of their life. We hope that as many dogs as possible can live happily ever after."