Yamagata University has developed an Akita dog-shaped robot named "GelHachiroid." Its white body feels moist and soft, and the human-like skin is warm to the touch.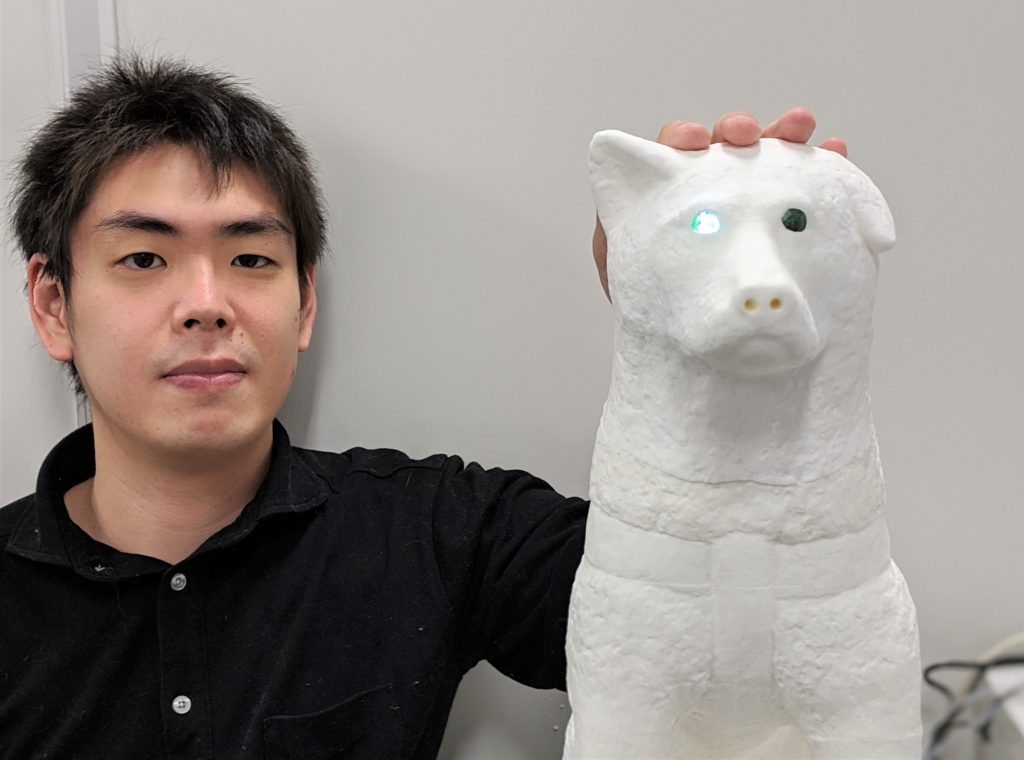 Ogawa Jun, Associate Professor of the Graduate School of Science and Engineering at Yamagata University, who played a significant role in the development, said, "We aimed to create a robot that everyone, including people with visual and hearing disabilities, could enjoy interacting with GelHachiroid.
The robot is 50 centimeters high and weighs around five kilograms. The robot dog's body was made with a 3D printer, and a soft silicone covers the surface. A heater is installed inside the body to reproduce a body temperature like a real-life dog. Even the design of the dog's feet mimics paws.
The robot's eyes show the design teams' mastery since eyes affect the robot dog's overall appearance. The university team carefully made eyeballs by balancing the white part of the eye, cornea, and iris. Using an added aroma oil, the robot dog can shed tears, which provides a realistic trait and a good scent.
This robot dog's model is "Tsuruoka Hachiko Statue," set at the JR Tsuruoka Station in Tsuruoka City, Yamagata Prefecture. This plaster statue was made as test model of the famous Hachiko statue in Shibuya, Tokyo.