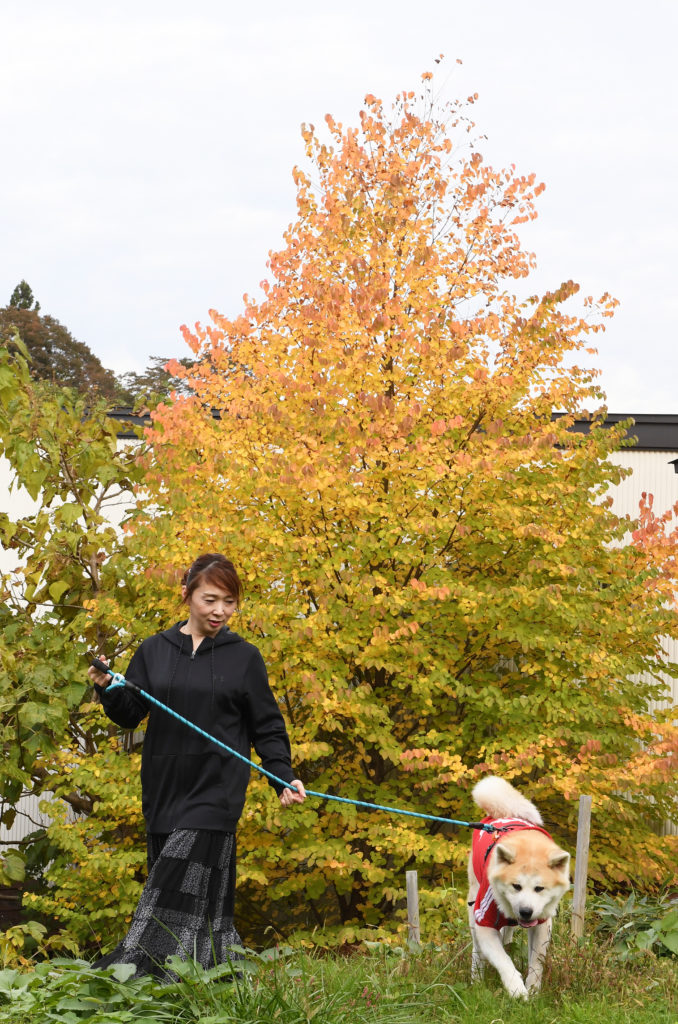 Here in Izumicho, Odate City, Akita, a six-year-old male Akita dog "Hachi" enjoys the sunshine in the front entrance. Although Hachi is leashed to a pillar in the spacious living room, the 20-meter lead allows him to find the best spot to relax in the sun.
Hachi's owner Morikawa Mikako, who runs a chiropractic clinic, said she often opens windows of the entrance and living room during the day so that Hachi can spend his days comfortably.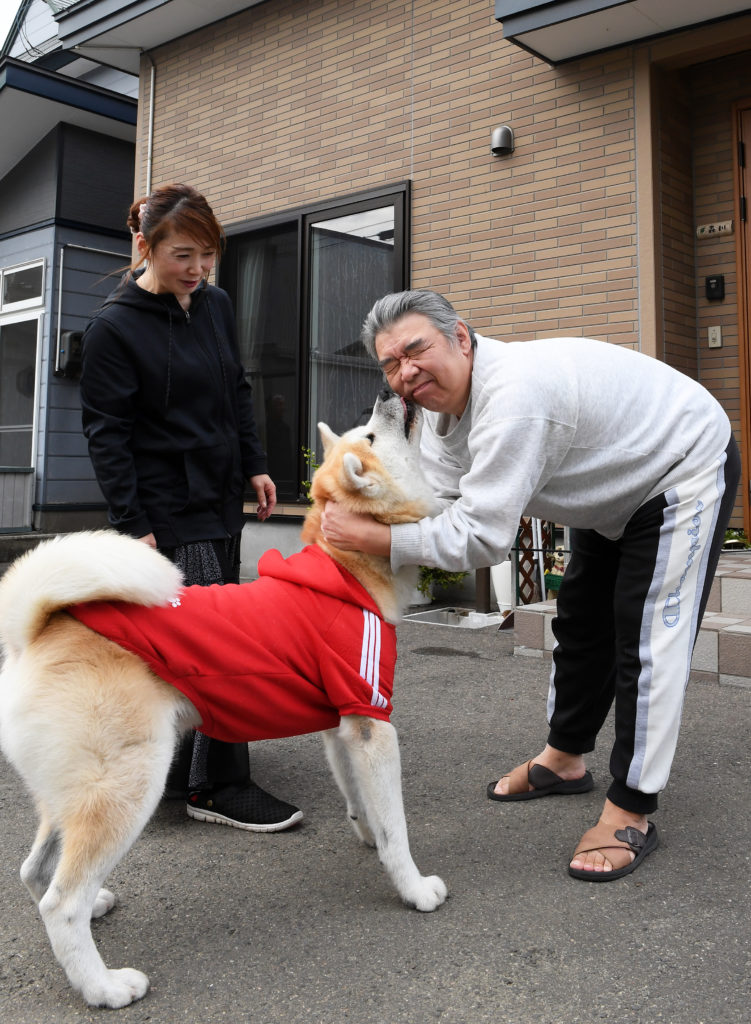 Hachi does not like being alone and prefers to have someone with him. He occasionally whines when no one is at home, so people living in the neighborhood always come to look after him. Sometimes neighbors take Hachi out for a walk or put him in the house when it rains.
Morikawa said smiling, "Almost everyone around here knows Hachi and is so kind to him. I have been able to have more delightful relationships with my neighbors since I started to care for Hachi." Morikawa welcomed Hachi into her home on July 15th last year. She overheard that Hachi's previous owner gave up caring for him and asked a liquor shop owner to keep him temporarily. Morikawa immediately contacted the liquor shop to express her interest in Hachi.
Morikawa has always been a dog-lover and never had a life without a dog before getting married. Though she wished to continue to have a dog after marriage, Morikawa did not get consent from her mother-in-law. When her mother-in-law passed away two years ago, Morikawa began searching for a large-rescued dog. She had once visited the prefectural animal welfare center "Wannyapia Akita" in Yuwa, Akita City, hoping to help save a dog's life. Around that same time, she found out about Hachi being kept at the liquor shop.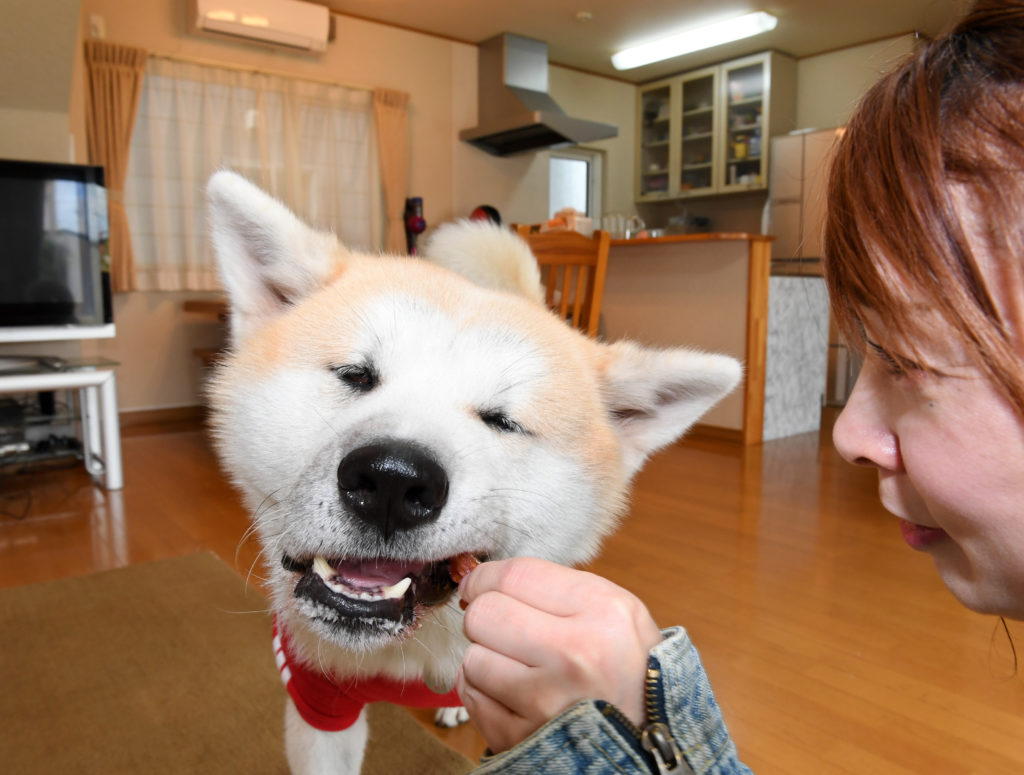 Hachi was extremely cautious when he first came to Morikawa's home. He would not make eye contact with Morikawa or other family members. From time to time, Hachi even snarled and growled when someone approached his kennel outside.
It took about two weeks for Hachi to get accustomed to his new environment. As Morikawa and her family repeatedly showed affection to Hachi, he seemed to open his heart to them gradually. Hachi's facial expression became calm, and he began to eat a lot more. Hachi reached his appropriate weight, from 34 kilograms (kg) to 40 kg in just a year, which is about the standard level for his dog's breed size.
Morikawa lives with her husband and their 22-year-old daughter and 20-year-old son. She says they have more conversations and a closer family bond than before, thanks to Hachi. Morikawa said, "Now, Hachi is at the center of our family." She often returns home after work quickly to be with family. The annual family trip also prioritizes whether they can bring Hachi with them.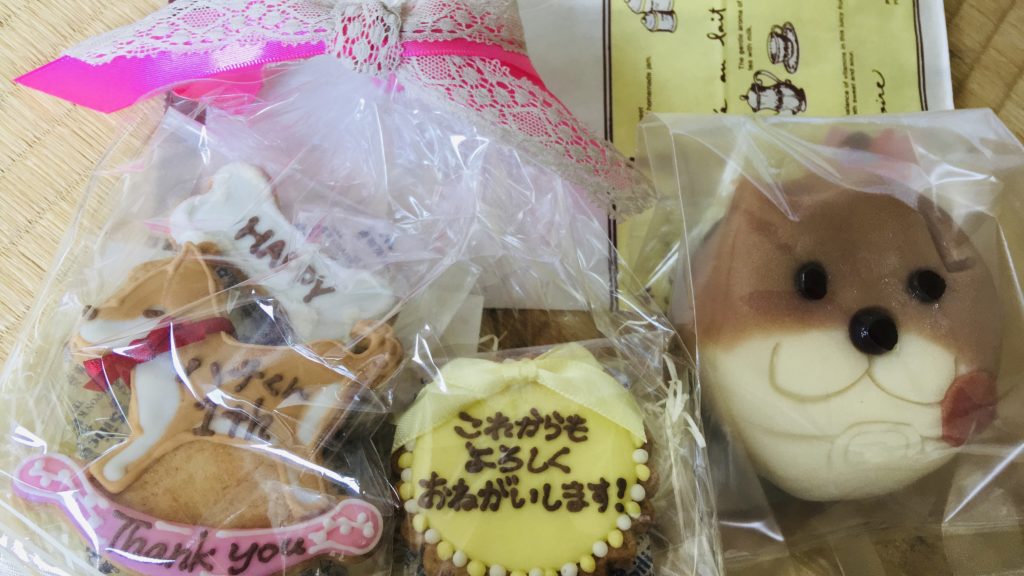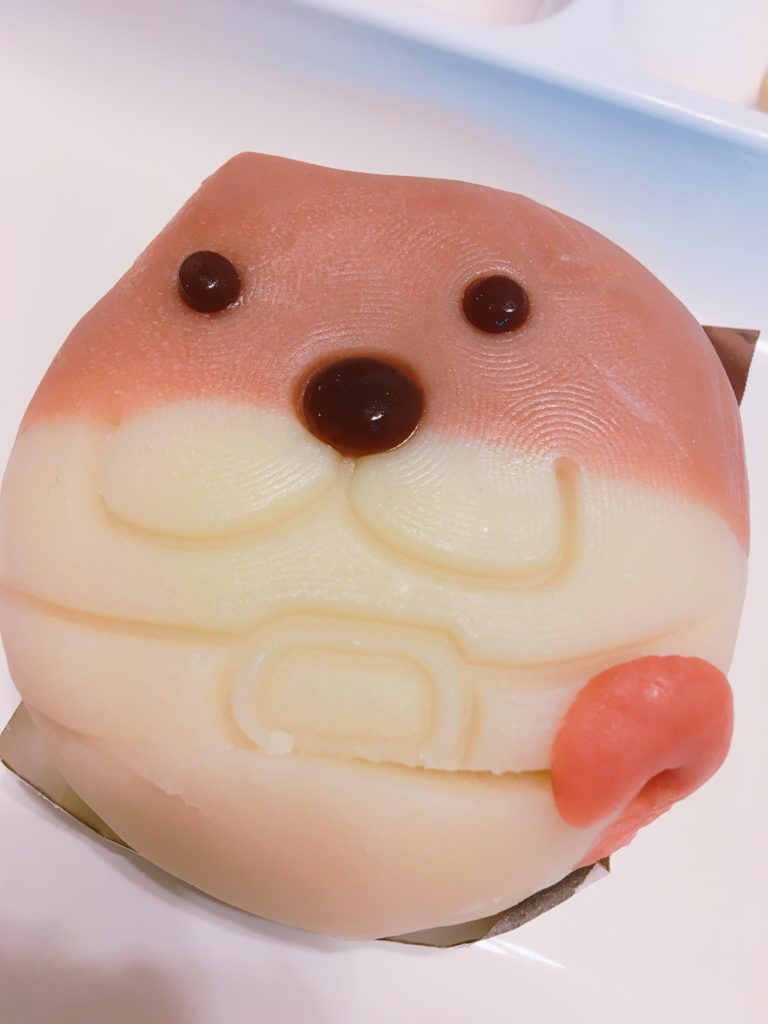 Hachi's birthday is August 8th. The family celebrated Hachi's last birthday with unique Japanese confectionery made by a cake shop in Odate City. Morikawa said, "His actual birthday is unclear. I decided to make his birthday on August 8th and named him 'Hachi' after the day. August 8th, or 8/8, reads hachi (8) and hachi (8).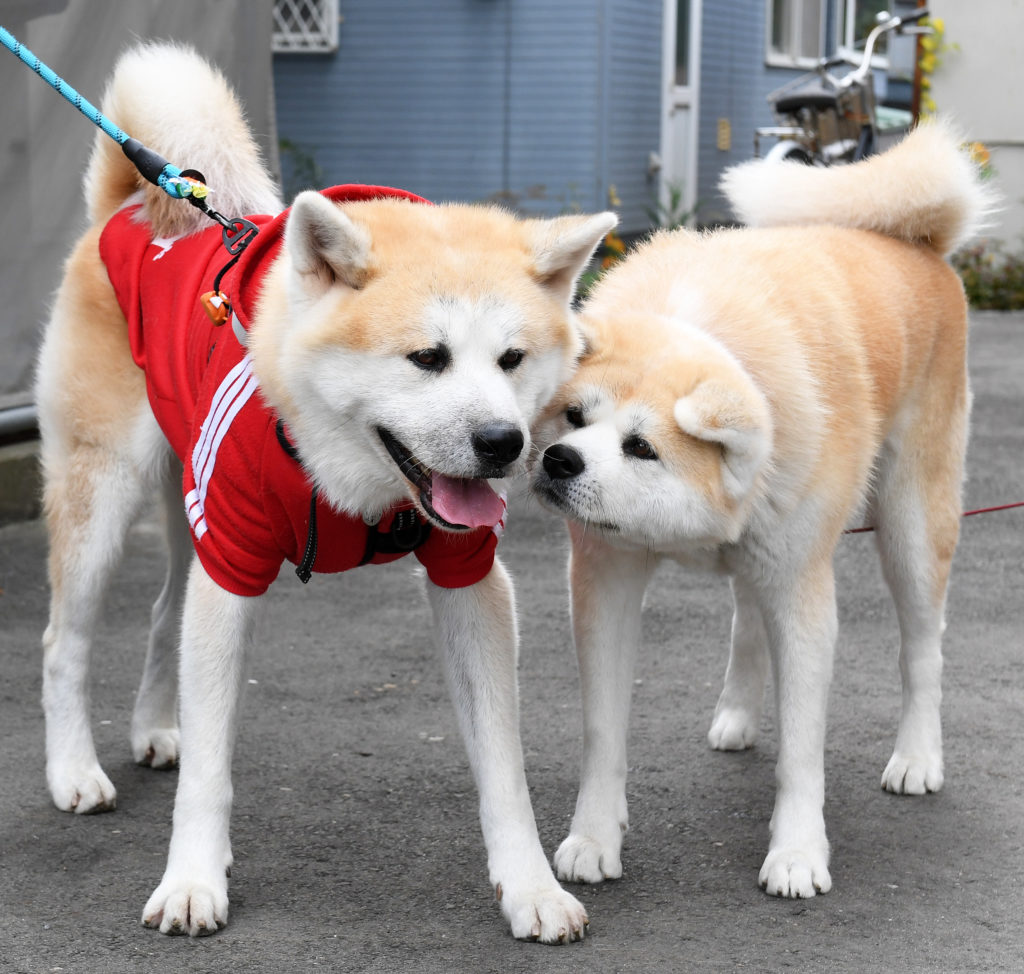 Hachi gets quickly tired during his daily walk. Morikawa expressed her feelings, saying, "That is another charm to me." Stopping to greet a female Akita dog, Hachi's girlfriend, is one of his routine stops during the walk. Morikawa said, "It is really great to see Hachi's lively spirit now. Though he was once abandoned, I hope he feels people's love and that they are not so bad." Morikawa is now thinking about keeping another rescued dog.