The "Wasao Grand Prize," a competition of long-haired Akita dogs, was held in front of the Izumiotsu City Hall in Osaka Prefecture in early October. The grand prize went to Ran Ran (two-year-old male) kept by Mr. Ueno Hiroshi, a self-employed man from Kyoto City.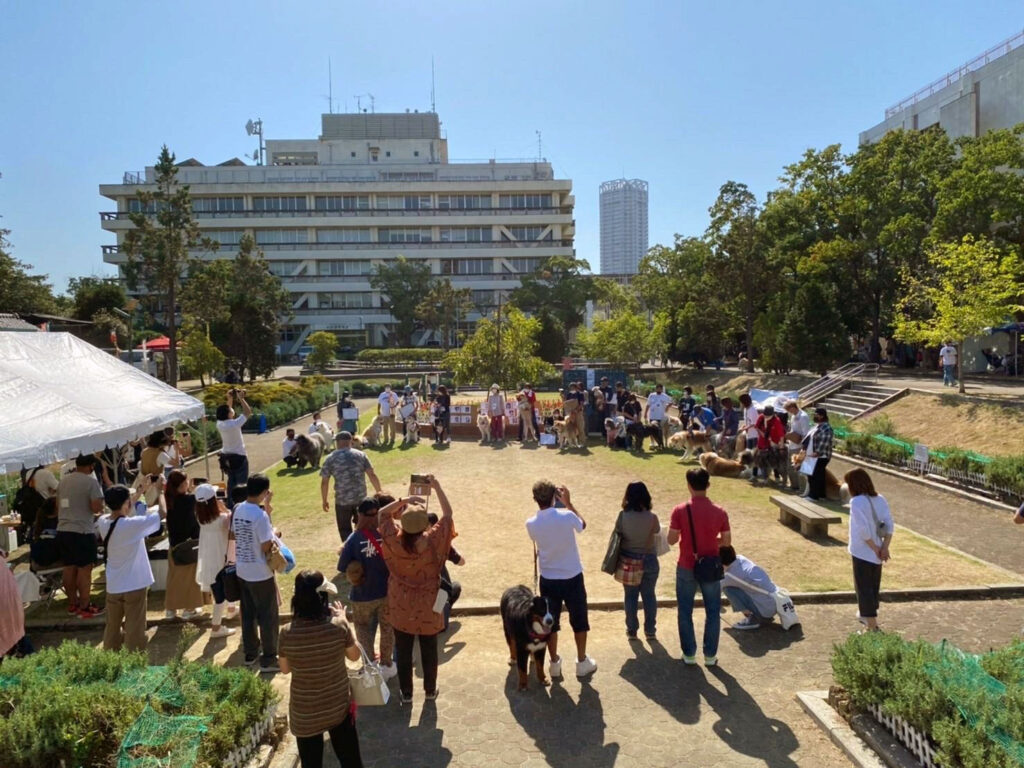 The Wasao Grand Prize originated from Aomori Prefecture and has been held there every year since 2015. The event first took place in remembrance of a popular long-haired Akita dog named Wasao, who passed away last June. Wasao was kept by a family who runs an Ikayaki (grilled squid) shop in Ajigasawa-machi, Aomori Prefecture. Mr. Kono Tsuyoshi, the owner of Kojiro (four-year-old male), the winner of the 2019 Wasao Grand Prize, introduced and organized the event to Osaka. Mr. Kono is a self-employed man in Izumiotsu City. He formed a group called "Kojiro and his good friends" to promote the charm of long-haired Akita dogs.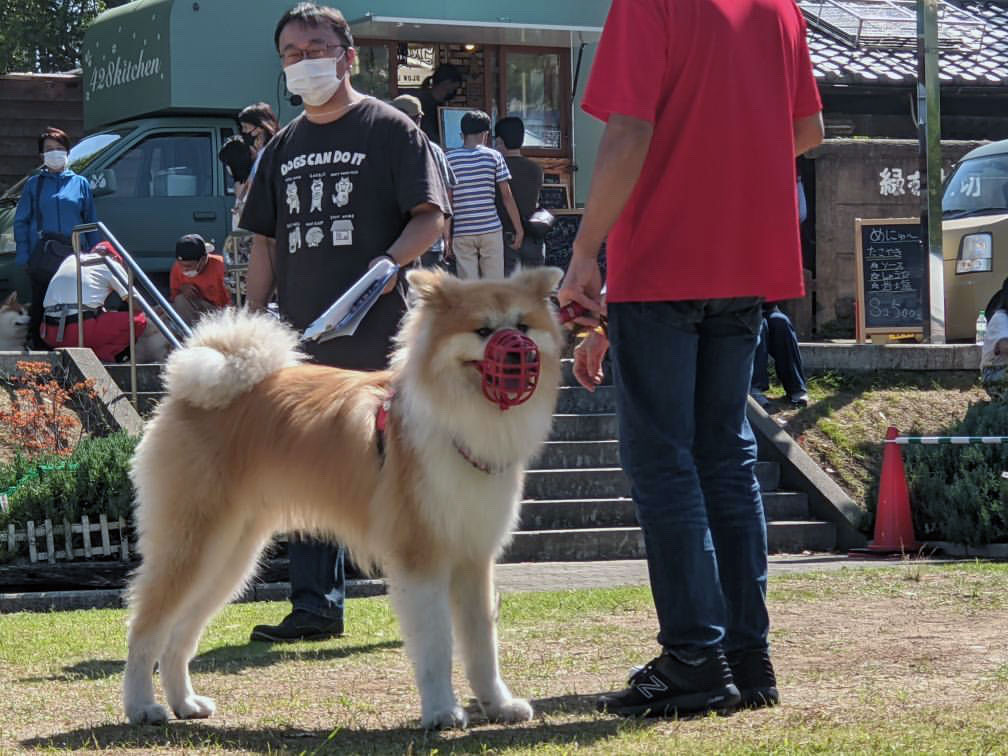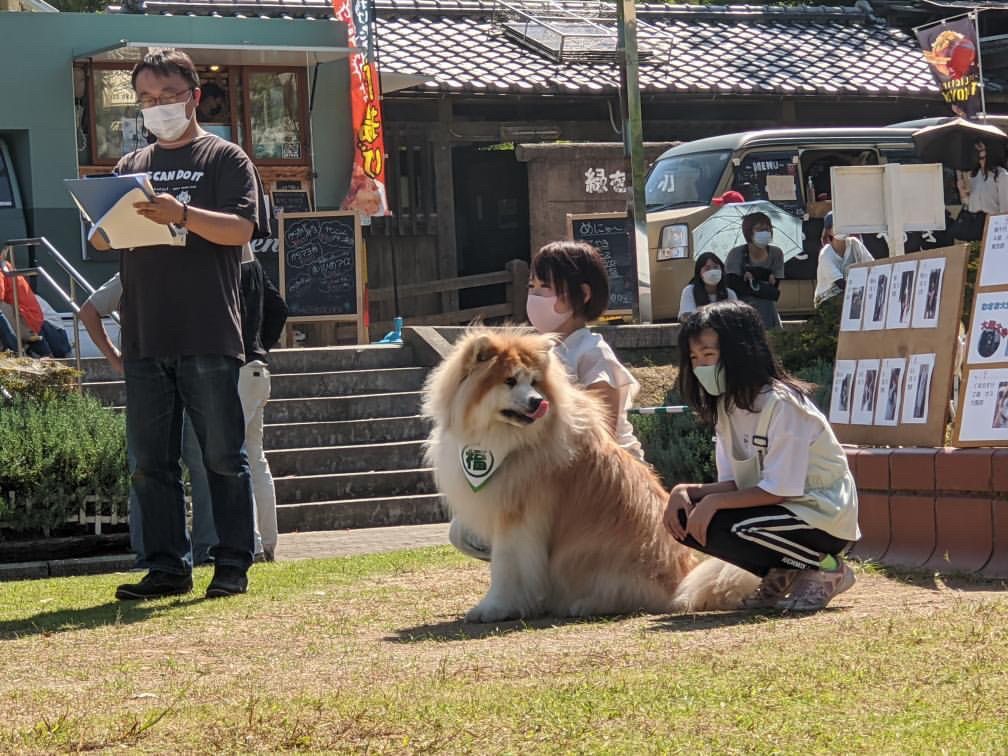 A total of 22 Akita dogs participated in the event in Osaka. Apart from the Kansai region, dogs from Tokyo, Toyama, Yamaguchi, and other prefectures throughout Japan.
During the event, the owners interacted with the host while showcasing their dogs to an audience of about 200 people. Each audience member cast one vote for their favorite dog, and Ran Ran received the most votes with 25.
After the event, Mr. Kono expressed his feelings, saying, ''Although the event did not turn out the way we had envisioned due to the Covid-19 pandemic, we are grateful for the cooperation of everyone who attended. Thanks to their help, we completed the event. Through the Wasao Grand Prize, we were able to show the locals how cute long-haired Akita dogs are and how people often discriminate against them. We hope to continue this event next year and beyond.''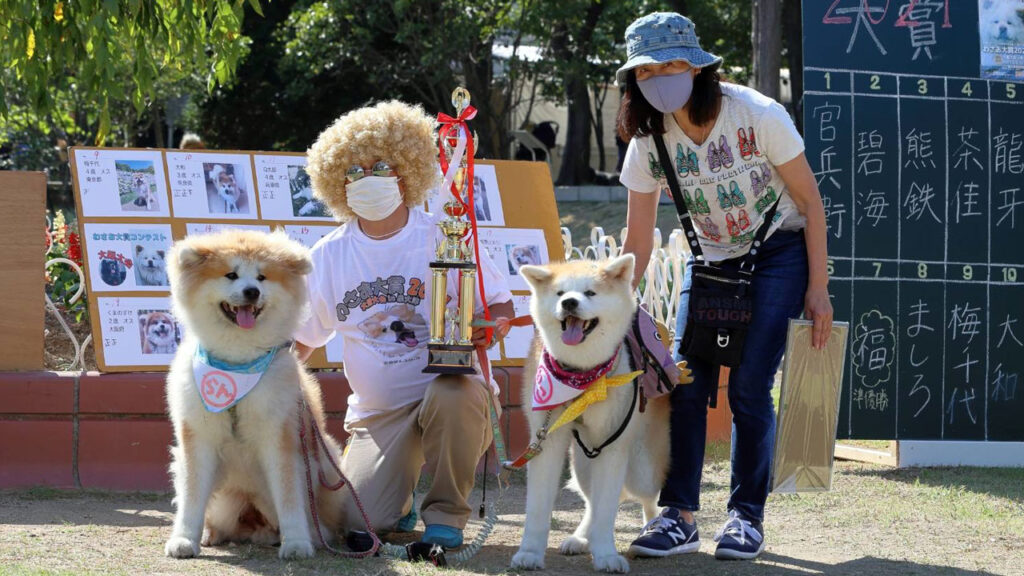 Ran Ran had been sheltered in an animal facility in Tokyo until Mr. Ueno adopted him two years ago. Mr. Ueno also keeps a female Akita dog named Wako, and every dog he has ever owned has been a shelter dog. He explained his reason, "I can't stand the thought of dogs in shelters being put to death because there is no one to take them in. Akita dogs are adorable. I wanted to do something to save their lives."
Mr. Ueno said, "Ran Ran is friendly to people and unusually friendly for an Akita dog to other dogs." The unique fluffy appearance of the long-haired Akita dogs left a lasting impression on many spectators who attended the event. Mr. Ueno shared his thoughts on Ran Ran's prize, saying, "I'm so glad that they awarded Ran Ran the grand prize. But what matters most is that I was able to meet so many Akita dog owners and dog lovers through this event."
Mr. Ueno frequently travels to Akita to attend the Inukko Festival held in Yuzawa City every February and the Akita Dog Preservation Society's Headquarters Exhibition held in Odate City every May.  He commented, ''I became a fan of Akita because of Akita dogs.  Though it was a shame that the Inukko festival was canceled this year, I'm looking forward to it next February.''