08COFFEE is a coffee shop in Sanno-Shinmachi, Akita City.  Recently, the shop started selling Hachiko Blend, a coffee inspired by the famous Akita dog.  The blend has three types of beans deeply roasted to capture the image of the Akita dog's cuteness, strength, and dignified appearance.
The owner of 08COFFEE, Kodama Kazuya, told us about the origin of the Hachiko Blend. "The name of our store happened to have the word 'Hachiko' in it ('Hachi' means eight in Japanese, and 'ko' sounds the same as 'co'). So, I thought we could do something to honor the loyal dog Hachiko." Mr. Kodama also learned that the number of Akita dogs registered in Japan has been decreasing dramatically, and he wanted to do something to help improve the situation. As a result, he commercialized a coffee blend named after Hachiko and released it last month. Ten percent of the proceeds will be donated to One for Akita, an association that works to preserve and protect Akita dogs.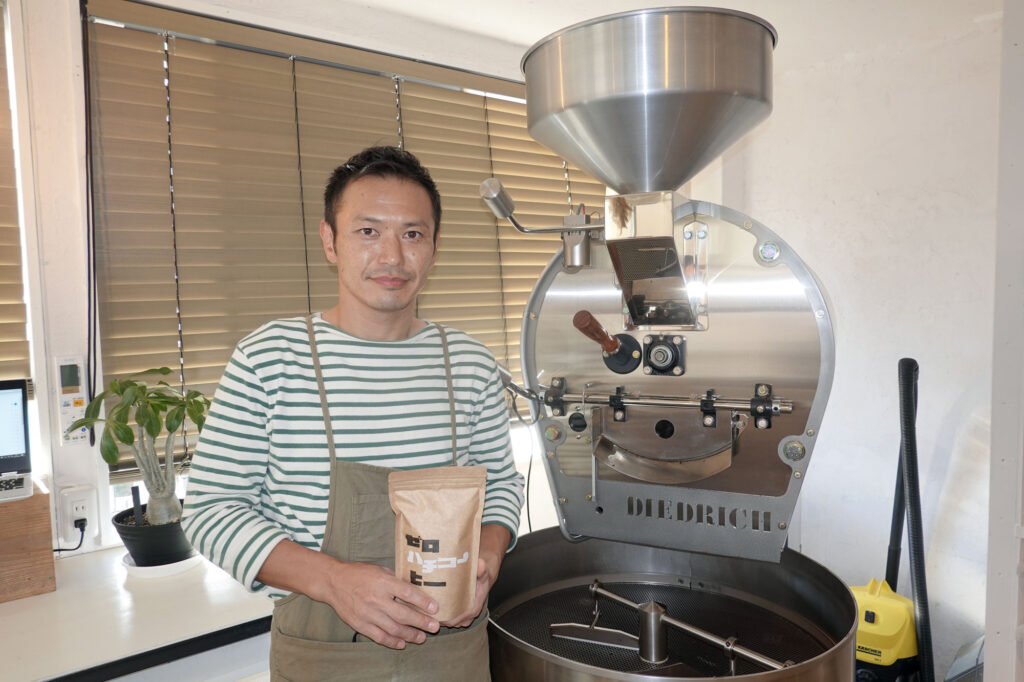 Mr. Kodama attended Akita Technical High School and played on the rugby club. The '08' from the store name comes from the jersey number he wore on the team. Mr. Kodama is a dog lover and has two small dogs. He said, "It's not an easy thing to keep an Akita dog. But if daily things such as drinking a cup of coffee could contribute to the protection of Akita dogs, it would be easier for more people who would like to offer their support. Donating is one of the ways I want to help."
The Hachiko Blend costs 1,800 yen (tax included) for 200 grams. It is available for purchase at the store and online. People can also enjoy a cup of Hachiko coffee for 550 yen (tax included) at the coffee shop. 08COFFEE is open from 10 a.m. to 8 p.m. weekdays (closed Wednesdays) and 8 a.m. to 6 p.m. on weekends and holidays.