Zuzanna Chade, a resident of Poland and a member of the Central Europe Branch of the Akita Dog Preservation Society, exhibited a four-year-old female Akita dog Kofubuki at the 145th Headquarters Exhibition held in Odate City, Akita Prefecture, Japan. Kofubuki received the Akiho Medal of Honor, the prize sent to significantly superior Akita dogs. Mrs. Chade expressed her excitement, saying, "I was confident that Kofubuki is a good dog, and I'm thrilled that she won the Akiho Medal of Honor."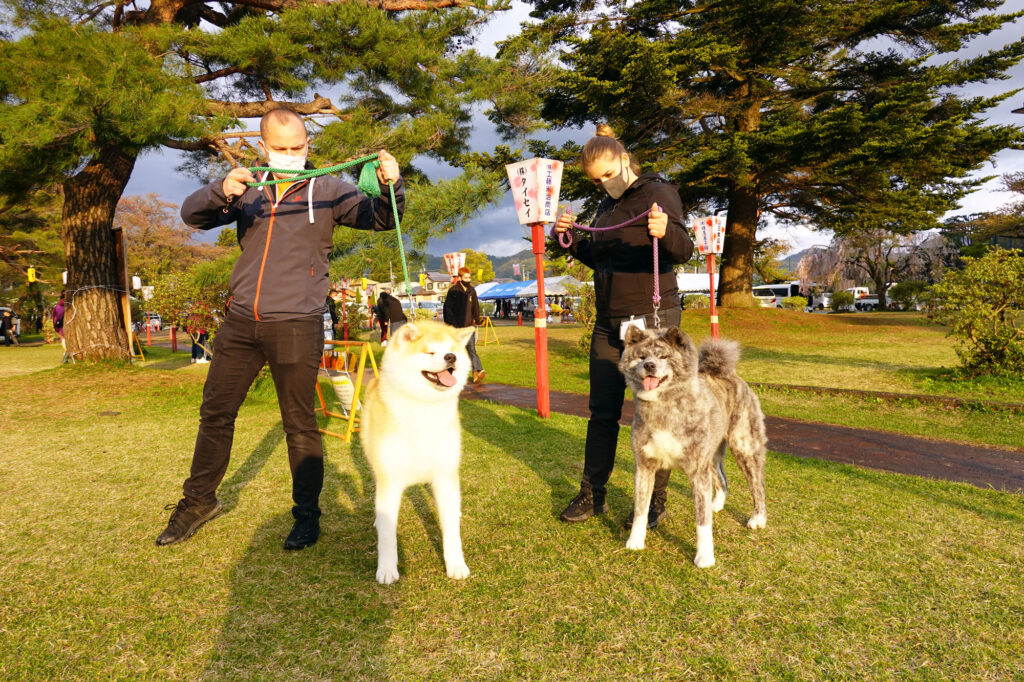 Mrs. Chade has participated in the Headquarters Exhibition more than ten times, including the 141st Exhibition held in Saitama in December 2019. At the 145th Headquarters Exhibition held on May 3, 2022, Kofubuki won first place out of seven female Akita dogs of Adult Dogs – A (four years and older). She was also selected for the Akiho Medal of Honor, and so were the top two male Akita dogs in the male division of the same category. Mrs. Chade also entered another of her beloved dogs in the Male Puppies – A (eight months – ten months old) category, and he received a good result, winning second place out of 14 dogs.
Mrs. Chade has been keeping Akita dogs for 12 years and is now a breeder in Poland. She said brightly with a twinkle in her eye, "I like everything about Akita dogs, from their appearance to their loyal character." She came to Japan in late April with her husband and two of her children. She is a familiar face to the other participants and reacted with a smile to the congratulations of the many people in attendance after the event.