Contribution: Nagoshi Kenro, Select Professor, Akita International University, Institute for Asian Studies and Regional Collaboration
Nagoshi Kenro is a select professor at Akita International University, Institute for Asian Studies and Regional Collaboration (Modern Russian Studies) and is also an advisory member of "Akita Inu no Sato,"(1) an official museum facility in Odate City, Akita. In response to our request, Professor Nagoshi contributed an article on regional promotion measures of Akita dogs.
"Akita Inu no Sato" opened in May 2019, and in just ten months, attracted over 300,000 visitors until its temporary closure in March 2020 due to the spread of the new coronavirus. The museum demonstrated outstanding popularity and the ability to attract customers.
Although the coronavirus pandemic was an unexpected shock, the museum continued to develop new attractions and exhibitions, which gained national attention. One example is a railcar nicknamed Aogaeru (Blue Frog), which was relocated from the JR Shibuya Station in Tokyo. Another example is the activities of the "Akita Inu Fureai Tai," which conveys the charm of Akita dogs and Odate City to audiences both domestically and abroad.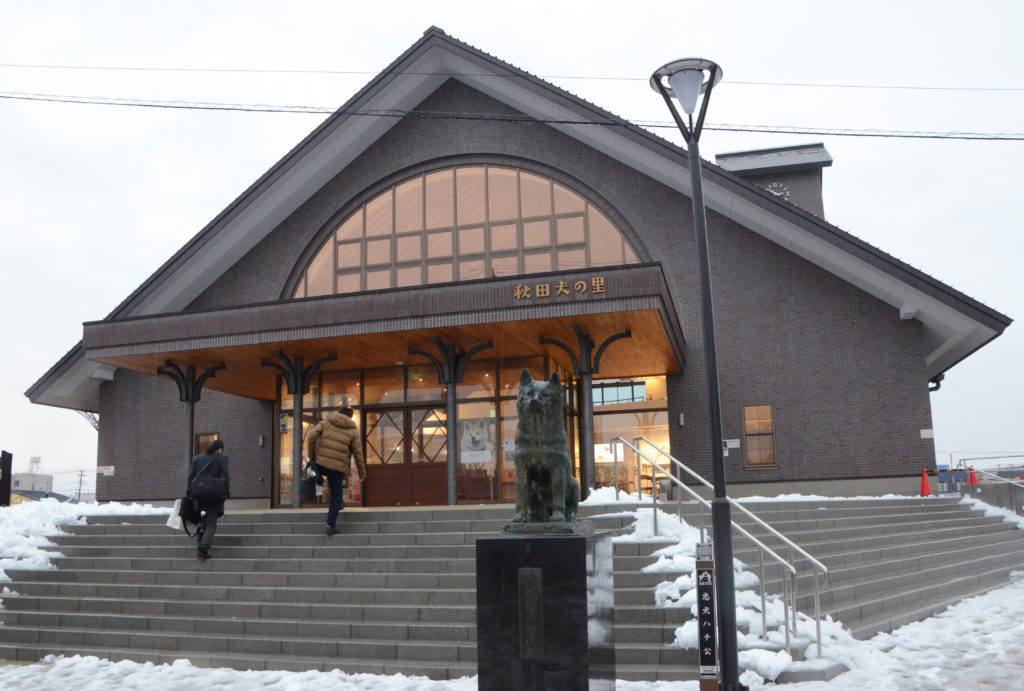 I revisited the museum in October of last year (2020) and found that the inside décor became more colorful and appealing. I was also impressed by the cheerful attitude of the young staff. There is no other public facility that has had such an impact with a budget of about 1 billion yen. This success is due to the people of Odate City's ideas under the leadership of Mayor Fukuhara Junji.
It is essential to disseminate new topics continuously to operate the new facilities at the museum complex successfully. The number of places where people can interact with Akita dogs continues to increase in Akita prefecture. Now it seems as if the entire region is becoming a large "Akita Inu no Sato." In this paper, I would like to provide recommendations promoting Akita dogs both domestically and abroad while imagining the world after the coronavirus pandemic comes to an end.
In addition to Aogaeru, a railroad park was built in July 2020 near "Akita Inu no Sato." People can ride on the railroad tracks with a hand-held trolley. The goal is to extend the time visitors stay and enjoy the tourist facility by further developing the "Akita Inu no Sato" complex with new attractions.
According to Reuters, at the end of 2020, the request for staying home to prevent the spread of coronavirus created an unprecedented demand for pets worldwide, causing the prices for dogs and cats to skyrocket. In a US survey, 72% of pet owners said they would not survive the pandemic and the stay-at-home order without their pets. The influx of social stress and anxiety has led to this demand for dogs and cats. Being famous for their loyalty, Akita dogs are likely to gain in popularity.
However, considering the housing situation in Japan with people living in smaller homes than abroad, I do not think the number of large dogs as pets will increase. Akita dogs should be marketed as "legendary dogs" for their rare values and take advantage of the pet boom.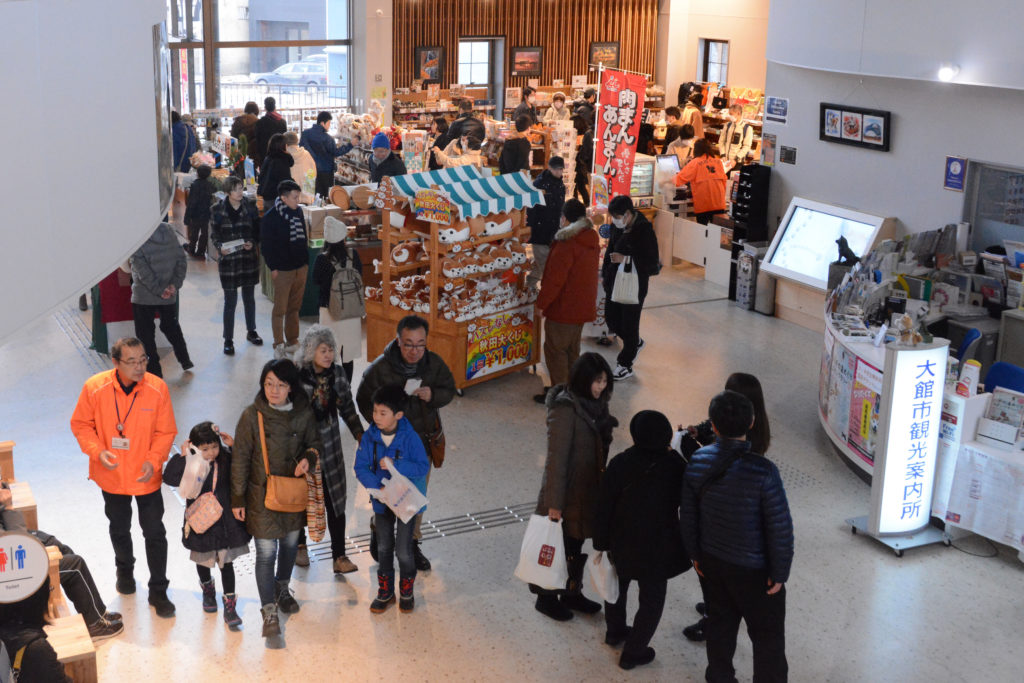 The Russo-Japanese collaboration movie A Dog Named Palma (Japanese title: Hachi to Palma no Monogatari), filmed in Odate City, will be released this year, 2021. While the main character, "Palma," is a faithful German Shepherd, an Akita dog also appears. The true story of "Palma," who waited for her owner at the airport, was initially made into a movie during the former Soviet Union. The interaction between people and dogs is a classic drama story. The pre-war film Hachiko Monogatari (The Story of Hachiko) introduced Akita dogs' charm to the world, although it has a slightly old impression. Why not continue making new dramas while being aware of countries such as Taiwan and Thailand, where Akita dogs have high popularity?
The number of pet Akita dogs in Italy and Russia exceeds that in Japan. To make Akita prefecture the mecca for Akita dogs, we should ascertain how much Akita dogs are loved overseas and how they are kept and spend their lives. One possibility to better understand Akita dogs' popularity abroad is to have students from Akita International University collect information by searching the Internet.
Endo Takashi, Chairman of the Akita Dog Preservation Society, and a member of the House of Representatives, said, "the popularity of 'Akita Inu no Sato' has diminished interest in the 'Akita Inu Kaikan' (2) of the Akita Dog Preservation Society in Odate City." Close cooperation between society and the government is essential.
The Akita Dog Preservation Society is a nationwide organization and has 20 branches located overseas. With the society's existing system, it is difficult to respond to the rapid internationalization and growing popularity of Akita dogs. Full-scale support, including funding and human resources, are desired by Akita prefecture and Odate City.
Chairman Endo is close to Prime Minister Suga Yoshihide. Prime Minister Suga attended an event held by the Akita Dog Preservation Society in Tokyo when he was Chief Cabinet Secretary, and expressed his gratitude, "When I was a student, the boarding house owner had an Akita dog. I was greatly encouraged by the dog."
Defense Minister Kishi Nobuo, the younger brother of former Prime Minister Abe Shinzo, is the chairman of the Nihon Ken Hozonkai (Japan Dog Preservation Society), which promotes to increase the Shiba dogs' popularity. He has a connection with Chairman Endo on the further development of Japanese breeds. Akita dogs can play a specific role of "Soft Power Diplomacy" advocated by the current government.
With their many charms, Akita dogs will become even more popular in the future, and the number of inquiries will continue to increase. I suggest that the Akita prefectural government and Odate municipal government set up a "Division of Akita Dog" to collect and manage information. Creating this new division alone would become national news, and it will send a strong message of commitment to the world. The success of Akita dog branding will also require adequate human resources.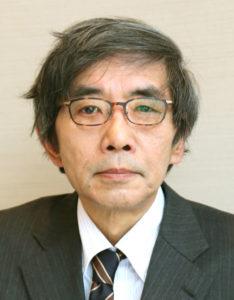 Short Biography of Nagoshi Kenro
Born in Okayama Prefecture in 1953. Graduated from Tokyo University of Foreign Studies, Russian Language Department. Joined Jiji Press, Japanese wire service in 1976. Foreign Correspondent in Bangkok, Moscow, and Washington D.C. Deputy Editor in Chief, Bureau Chief in Sendai. Left the company in 2011. Advisory member of "Akita Inu no Sato." Select Professor, IASRC since 2012. Publications include: The Dictator Putin, International Politics Read in Jokes, and History of Postwar Political Parties with Secret Funds. He is 67 years old.
"Akita Inu no Sato": https://akitainunosato.jp/
"Akita Inu Kaikan": http://akitainu.sakura.ne.jp/