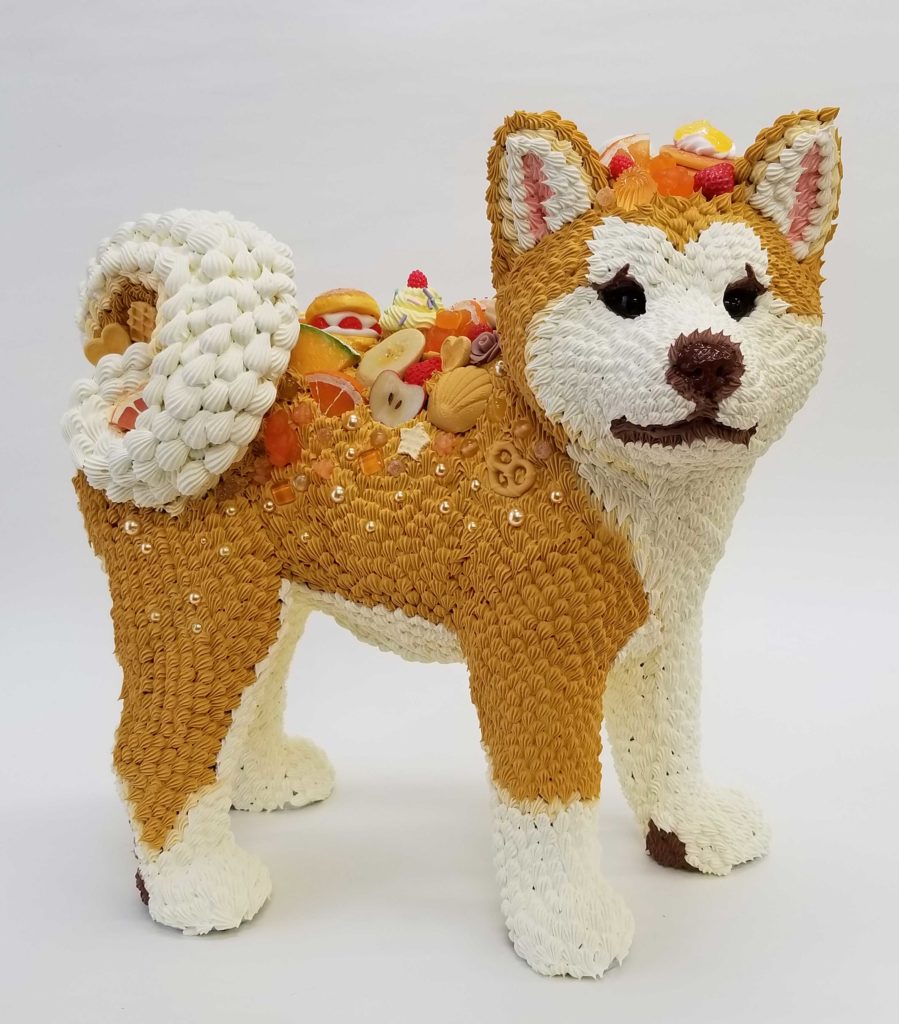 The unique exhibition "Watanabe Osamu's Sweets Deco Art: Candy Kingdom" is being held at the Akita Museum of Art until May 9th, 2021.
Following are the comments from contemporary artist and sweets designer Mr. Osamu Watanabe:
Have you ever heard of "Sweets Deco Art"?
It is a genre of art decorating objects, including animals or buildings, with non-edible "sweets," such as whipped cream, macaroons, and candies that look real. The ingredients of those sweets are resin and other materials.
Akita's local fluffy pride will also make an appearance. You guessed it, an Akita puppy. I love Akita dogs and have come to Akita Prefecture to see them before.
This artwork named "Sweet Dog" is a new piece of mine. I visited an Akita dog at one of my acquaintances in Tokyo to make sure that "Sweet Dog" resembled an Akita dog's characteristics.
It took a month to decorate three "Sweet Dog" puppies. I applied whipped cream heavily to these pieces, especially on the curly tails and the thick ears, to give them a fluffy look. By squeezing the cream evenly and finely, I was able to express the light and beautiful fur.
To match their red fawn hair, I placed warm-colored sweet treats such as strawberries, madeleines, and cookies along their back. Their watery chocolate eyes are so cute, aren't they?
Be sure to come and see the sweet Akita dogs decorated with confectioneries!