Noshiro Kojuso is a kennel specializing in Akita dogs in Noshiro City, Akita Prefecture. We learned that the puppies born between June and August of this year are growing up fast and healthily. In early September, our reporter "sneaked" into the kennel to see the fluffy tiny puppies who will soon grow into big Akita dogs, and watched them having their breakfast. Looking at them eating with all their might and eating well, the reporter couldn't help but smile. This is the fifth article in the series of five reports. (Reporting by Fujioka Maki)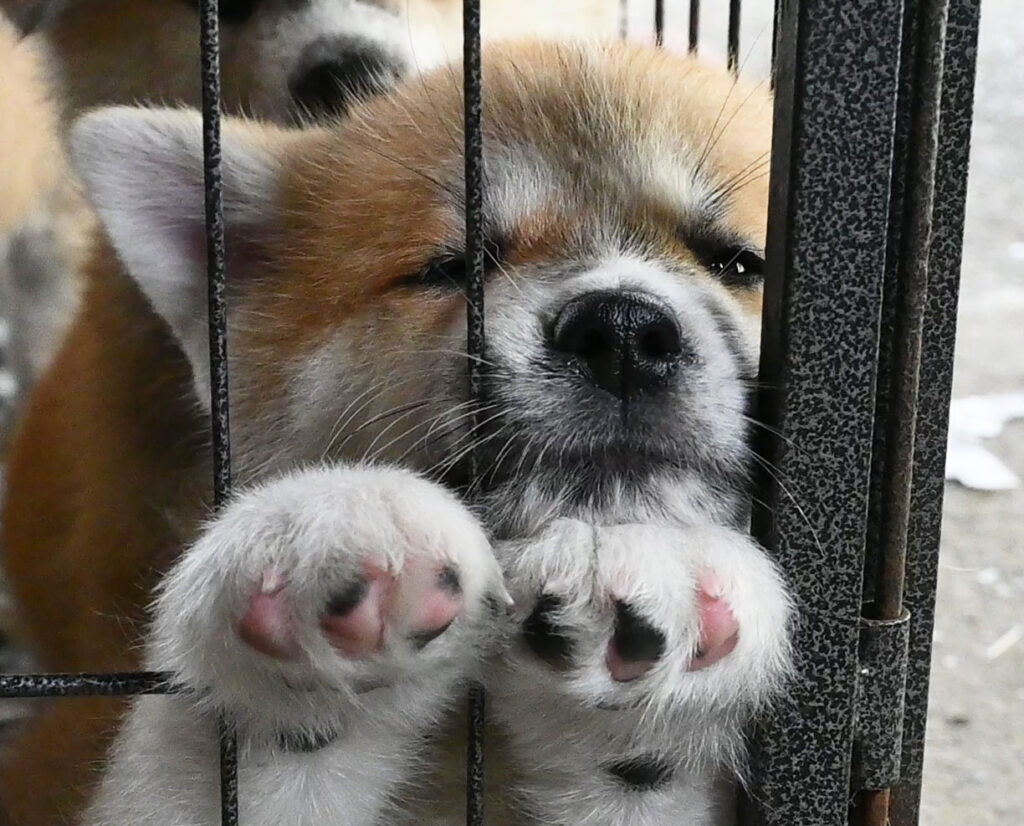 Once they are full from drinking milk, it's time to play. The six puppies born in July are having a good time here, biting their mother's tail and nibbling on her ears from time to time, or else playing with each other. It's interesting to get a glimpse of dogs' friendships.
What's more, the reporter set up a 360-degree camera inside their cage. Instantly, they all approached the camera with great interest. Oh is this a little too close? We hope you enjoy the feeling of being surrounded by these adorable fluffy puppies.
Time flies by looking at these puppies. Let's hope they grow up healthy and have a bright and wonderful future.
<The End>
Sneak in! Watch Fluffy Akita Dog Puppies Having Breakfast Series: